How to Copy Formulas in Excel
In: Blog
Date: Jul 01, 2019
By: Claire Lickman
When copying formulas in Excel, you'll find that sometimes it works and sometimes it doesn't. The key to making sure your formulas work every time is Absolute Cell References. This makes sure that your formula uses the same cell reference each time - wherever it is copied to.
Learn how to create an Absolute Cell Reference in this video with Senior Facilitator Nicky — an absolute must watch before you attend our Excel Core Level 2 course!
Hi, we are Happy
We are leading a movement to create happy, empowered and productive workplaces.
How can we help you and your people to find joy in at least 80% of your work?
More about Happy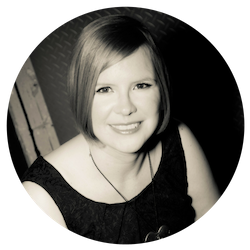 Claire Lickman
Claire is Digital Marketing Coordinator at Happy. She has worked at Happy since 2016, and is responsible for Happy's marketing strategy, website, social media and more. Claire first heard about Happy in 2012 when she attended a mix of IT and personal development courses. These courses were life-changing and she has been a fan of Happy ever since.
More by Claire
Want to learn more?
Absolute Cell References are covered in our Core Level 1 course, and it's essential that you are confident with this before you attend our Excel Core Level 2 course.
If you are comfortable with Absolute Cell References following this video, check out our Excel Core Level 2 course.
If you are a total beginner to Excel and using formulas, our Core Level 1 course will be more suitable for you. This covers all the basics, including saving and opening a spreadsheet, filtering data, and using basic charts and graphs.
You can also join our Happy Video Library for just £40 per year to view hundreds of time saving two minute tips – contact us for details of group rates for organisations.