How Asana Can Improve Productivity and Collaboration in Your Team
In: Blog
Date: Apr 17, 2023
By: Claire Lickman
Asana is a user-friendly work management tool. Using Asana, teams or groups of people can organise their work, keep track of their progress and manage projects easily. In this blog, our IT expert Gill explains why she likes to use Asana for project management, and how Asana can help to improve your team's productivity and collaboration.
Hi, we are Happy
We are leading a movement to create happy, empowered and productive workplaces.
How can we help you and your people to find joy in at least 80% of your work?
More about Happy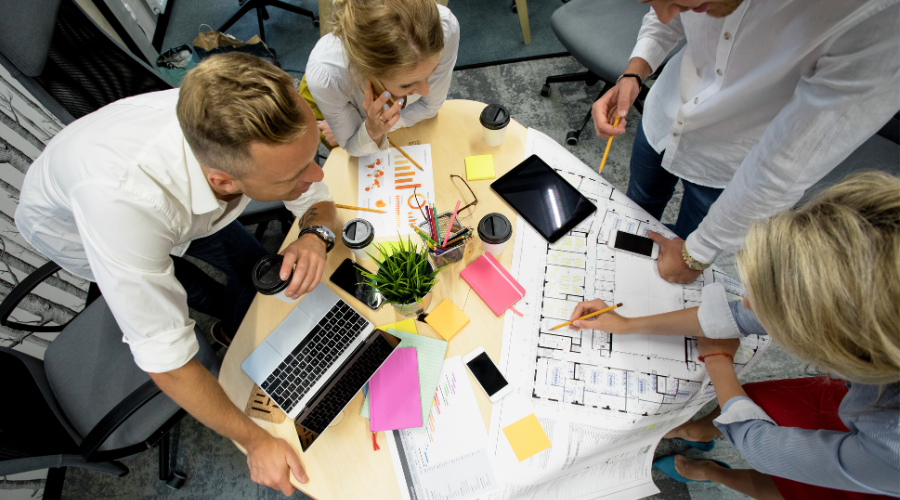 Some of the most common problems a team faces are a lack of transparency in project progress and ineffective communication between team members.
In Asana, you can see immediately where everyone is up to, and you no longer have to waste time sending emails/messages chasing people to find out their progress.
It's easy to share tasks and projects with team members and track progress in real-time. You can assign tasks to specific team members, set deadlines, and track progress on various projects, allowing teams to stay on top of everything and work efficiently.
You can send messages within Asana to communicate with your colleagues and easily link relevant files or work. These can be to any combination of individuals, teams, or projects. For example, you can use task comments to give updates or ask questions, use Likes to show that you read something or to quickly say thanks, or use project conversations to talk to a group of people.
This not only cuts down on email clutter but allows all team members to stay both informed and aligned throughout the project.
Won't this cost a huge amount?
There is a brilliant free basic package which, unlike a lot of free software packages, allows a lot of functionality. This allows people to trial Asana and see if it works for them, without having to commit a huge amount financially.
With the free package, it is possible to create unlimited tasks, projects and messages. You also get unlimited file storage, so you can upload files to projects for members of your team to access (although there is a limit of 100mb per file).
Even with the free plan, you can collaborate with up to 15 people. You can assign people tasks and set due dates. There are also several views (list view, board view and calendar view) to allow you to see your projects in different ways. You also have access to a project overview.
The paid accounts (there are several levels – Premium, Business and Enterprise) offer even more functionalities including timelines, dashboards, a workflow builder, more reporting options, free guest access, forms, rules, custom fields, task templates, private teams and projects, advanced search functionality and an admin console (amongst other things).
When you sign up for an account with Asana, you are given a month of the Premium version free, which allows you to trial the Premium version and see if you need the features it includes.
There are a lot of project management tools available, such as Trello, Monday and Microsoft Project, so why choose Asana?
One of the things I really like about Asana is the intuitive and user-friendly interface. It is easy to navigate and understand. The various features and functions are well-organised and easy to find, and the platform itself is highly customisable, allowing you to tailor it to your specific needs and preferences.
Asana also integrates well with a lot of other apps, including SharePoint, Teams, OneDrive, Power BI and Office 365. If you are a Google Workspace user, it will integrate with Google Drive, Gmail, Google Sheets and Chat.
A full list of apps which integrate well with Asana can be found here - https://asana.com/apps
How do I access Asana?
You can access Asana online, download a desktop app or use a mobile app (both iOS and Android).
Next Steps
Interested in getting to grips with Asana? Happy has started offering an Asana two-hour Online Course. By the end of this  course, learners will be able to set up and effectively manage a project using Asana.
This course is also available for private group bookings for your organisation, either online or in the classroom — please contact us for availability, pricing and customisation options.
Related Blogs
Why not sign up to our newsletter?
Sign up to our monthly newsletter, full of tips, tricks and news to help you to be happier and more productive at work.
Sign up here
Learn how to use Asana to streamline your Project Management with Happy
Asana is an excellent tool for creating and managing projects efficiently.
Our Two-hour Asana Course will take you through the essentials of this tool and have you ready to set up and manage projects. 
This course is also available for private group bookings for your organisation, either online or in the classroom
Visit the course page for the full outline, pricing and to book your place.
Why learn online with Happy?
Interactive and engaging - just like our classroom sessions
Bitesize or full-day sessions - fit around your schedule
Learn from home - all you need is a quiet place to call from and an internet connection
No quibble money-back guarantee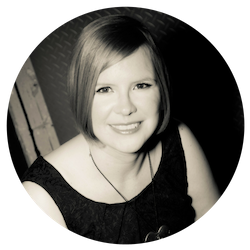 Claire Lickman
Claire is Head of Marketing at Happy. She has worked at Happy since 2016, and is responsible for Happy's marketing strategy, website, social media and more. Claire first heard about Happy in 2012 when she attended a mix of IT and personal development courses. These courses were life-changing and she has been a fan of Happy ever since. She has a personal blog at lecari.co.uk.
More by Claire