First Happy Workplace Ireland Conference
In: Blog
Date: Nov 23, 2015
By: Henry Stewart
The first Happy Workplace Ireland conference took place in Dublin on 29th October. This was jointly organised between Happy Ltd and locally-based happiness entrepreneur Stephen Dargan of Wake Up!. (If you are interested in organising a Happy Workplace conference in your country, do get in touch: henry@happy.co.uk.)
Here is an account of the day from one of the participants (and, from me, a huge thanks to Stephen Dargan for his fabulous work in organising the event.)
Hi, we are Happy
We are leading a movement to create happy, empowered and productive workplaces.
How can we help you and your people to find joy in at least 80% of your work?
More about Happy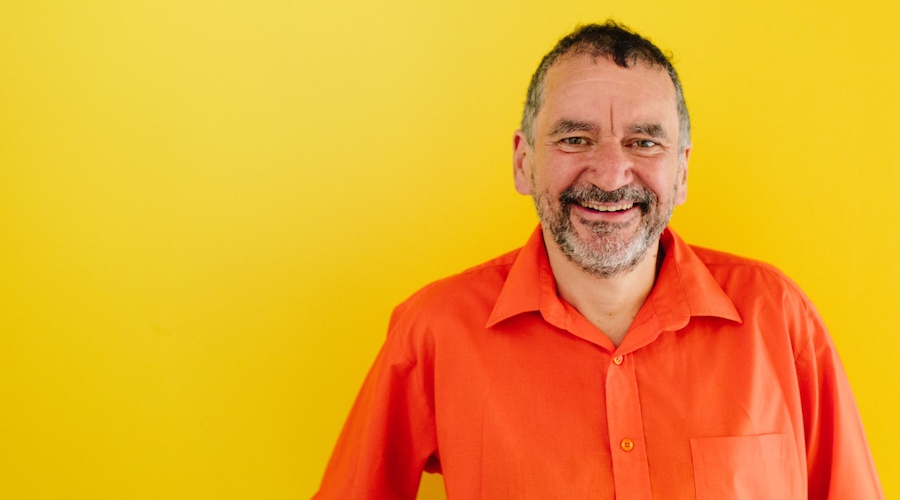 Well what a day we had. The first happy workplace conference on Thursday the 29th of October was a great day of learning and energising attendees on how the importance of creating happier workplaces and you where part of it!
Thank you to all who attended. Everyone involved made the day possible.
Henry Stewart: Focus on making people feel good
Henry Stewart of Happy Ltd was our first speaker and livened up the room with the five greetings exercise.
Henry also spoke of the importance of understating what is needed to create happier workplaces. Henry has written the Happy manifesto and his company Happy ltd are a testament to a Happier workplace. From wellbeing perks on time off and sabbaticals to the autonomy and the importance of getting employees to play to their strengths. Henry's first question was How would your organisation be different if the focus of management was making your people feel good?
Henry also talked about attending to peoples needs at work as Maslow emphasised. The importance of playing to your strengths and how freedom and celebration of mistakes creates trust within an organisation. Happy days Henry.
John Heenan: Create stakeholders not employees
John Heenan of the distribution solution who spoke about the importance of all stakeholders within the organisation and the revolutionary difference between creating stakeholders rather than employees. Why Employees are always a bad idea. John was supported with the wisdom of Chuck Blakeman and also quoted three of his books. Why making money is bad for your business. This really got us thinking. Thanks John.
Joachim Errikson introduced us to form of stress mindfulness and calmed everyone down with a great technique and even provided us all with a download to use once we had left the room. The importance of minding ourselves in and out of the working experience is Joachim's forte. Thanks Joachim.
Colin Donnery: Michael O'Leary for Taioseach
Colin Donnery from FRS recruitment who provided us with stats from a survey that FRS had conducted on what employees wanted from the workplace and work in general. We discovered that the longest commute that workers were willing to travel to work was 1 hour after this there was a steep decline . The most important priority that employees considered when looking for a job was the "Job itself" Also potential employees expressed that most important consideration when choosing an organisation to work for was the company staff that what you met at the interview process. I have a feeling that Happy people are good at selling the company at all stages.Thanks Colin
(Editor's note: Colin also revealed that their survey consistently showed that when asked "Who would you most like to be Ireland's Taioseach – Prime Minister – the most popular choise is Michael O'Leary of Ryanair!)
Stephen Dargan: Bring a tomato to work
Stephen Dargan from Wake Up! started the afternoon with James Bond and quickly moved onto the values of thinking different within the workplace. We discovered the power of tomatoes in creating efficient use of time and how dying at work was never a good idea. The concept was that the happier you are at work the happier your relationships, family life and communities can become. Feel connected to your work and you are more likely to enjoy the experience. Stephen also turned the concept of how think we need to work on the head. Be productive and efficient in work but don't forget to go home. Thanks Stephen
(The tomato refers to the Pomodoro technique of using a tomato timer, and setting yourself 20 minutes of intensive work.)
Brendan Kelly wellness manager From VHI had a personal story of his own wellness that had everyone gripped it linked directly into the actions that VHI are doing to create greater wellness at work and beyond. Brendan linked the importance of wellness to Employee retention, absenteeism, engagement and energy. Thanks Brendan
Tim Casey: Remain true to your brand
Tim Casey Country Manager of Innocent Drinks wowed us with the playful concept of what we can achieve through remaining true to our brand. At Fruit Towers it is all about fruit and much more. The Banana phone is real and so is the importance of making work and enjoyable. A bright colourful workplace brings so much to the creative and Innovative spirit of Innocent. Giving 10% back to others is also a benevolent action that many companies can learn from.
Tim also spoke about the importance of listening to consumers, open communication, Innocent scholarships and Michael Jackson's "Thriller". Thanks Tim
What a wonderful array of speakers on the future of work as we know it. Today set the template of the workplace of the future. It was great to have you there as a part of this.
Next Year in Dublin
Next year will be even brighter and more energetic and happier then ever. We look forward to seeing you there.
John had mentioned 2 books from Chuck Blakeman that he would like to share with you. They are "Making Money is Killing Your Business" and "Why Employees are Always a Bad Idea"
Why not sign up to our newsletter?
Sign up to our monthly newsletter, full of tips, tricks and news to help you to be happier and more productive at work.
Sign up here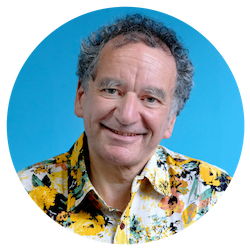 Henry Stewart, Founder and Chief Happiness Officer
Henry is founder and Chief Happiness Officer of Happy Ltd, originally set up as Happy Computers in 1987. Inspired by Ricardo Semler's book Maverick, he has built a company which has won multiple awards for some of the best customer service in the country and being one of the UK's best places to work.
Henry was listed in the Guru Radar of the Thinkers 50 list of the most influential management thinkers in the world. "He is one of the thinkers who we believe will shape the future of business," explained list compiler Stuart Crainer.
His first book, Relax, was published in 2009. His second book, the Happy Manifesto, was published in 2013 and was short-listed for Business Book of the Year.
You can find Henry on LinkedIn and follow @happyhenry on Twitter.
More by Henry
Next Conference: 2024 Happy Workplaces Conference
Our Happy Workplaces Conference is our biggest event of the year, and we'd love for you to join us next year. Save the date for Wednesday 15th May 2024!
This will be a hybrid event — we will host up to 50 people in the venue at Happy's HQ in Aldgate, London, and up to 200 people online via Zoom. The speakers will be a mix of online and in person. However you choose to join us for 2024, there will be interaction, discussion, space for reflection and opportunities to network with others.
All tickets are currently half-price until January 2024.