Excel Hints & Tips - Florence Nightingale & Excel
In: Blog
Date: Jan 23, 2013
By: Darren Andrews
What on earth has Florence Nightingale got to do with Excel?
Florence Nightingale famously created a polar area diagram (a type of pie chart) in 1858 to show the cause of death in British military hospitals in the Crimean War. This highlighted the extent of preventable deaths (such as from typhus and cholera). The result was that the British government took action and commissioned Isambard Kingdom Brunel to design a new civilian hospital – reducing the death rate to just 1/10th of what it was before.
This important use of data visualisation shows how powerful charts (and especially pie charts) can be.
Hi, we are Happy
We are leading a movement to create happy, empowered and productive workplaces.
How can we help you and your people to find joy in at least 80% of your work?
More about Happy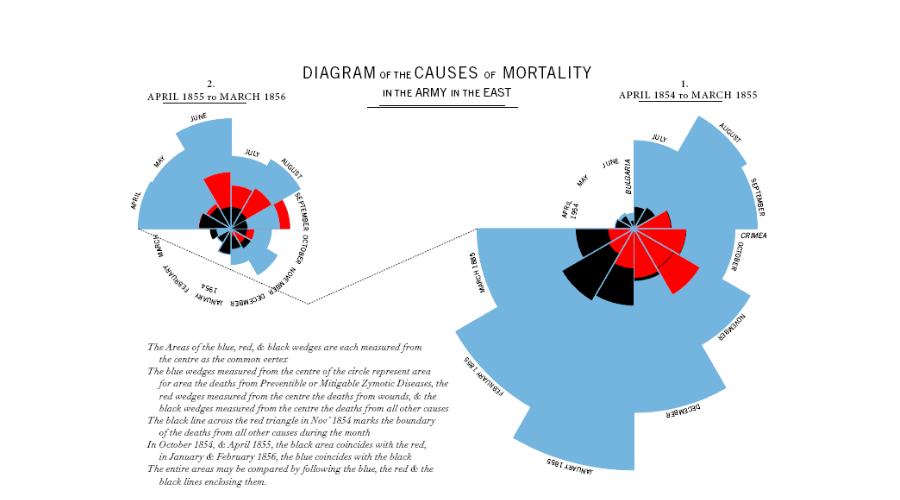 But when should you use a pie chart?
Whether you are trying to fight for an important cause like Florence Nightingale, show where your website traffic comes from or just want to show your sales over the last year, pie charts can be really effective – big, bold and simple. But they can also be muddled, messy and confusing. What makes the difference is the data you are trying to chart. Not all data is suitable for all chart types and Pies are particularly vulnerable to having the wrong data used.
If we consider the table of data below that we have three rows of data organised into five columns. This data will not make a good pie chart!
If you try you might end up with a doughnut chart a bit like the one below… urgh!
Pie charts are better suited to one data series (a row or column of data), where you want to show in what proportions the data is divided.
Totals, or the rows or columns, give data that will be more appropriate to a good old Pie chart!
Excel can even add percentages!
Don't forget, all of our IT training courses include two years of free access to our IT Helpline. The IT Helpline is staffed by our IT trainers, with support available by phone and email. You can contact our team as many times as you like about the material covered on your course.
Related Blogs
Why not sign up to our newsletter?
Sign up to our monthly newsletter, full of tips, tricks and news to help you to be happier and more productive at work.
Sign up here
Improve your productivity in Excel with happy
Happy has high-quality, learner-focused Excel training courses for all skill levels, designed to improve your confidence and productivity. And our new online learning programme is just as interactive as our classroom sessions.
Here are our most popular options:
Our learners tell us that they save an average of 32 minutes a day with our Excel training courses. How much time could you save with us?
Why learn online with Happy?
Interactive and engaging - just like our classroom sessions
Bitesize or full-day sessions - fit around your schedule
Learn from home - all you need is a quiet place to call from and an internet connection
IT Helpline - 2 years of free support after your course
No quibble money-back guarantee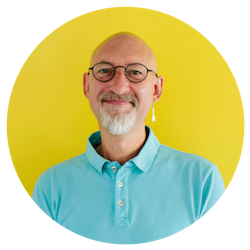 Darren Andrews
Darren is one of Happy's Senior Trainers, able to train almost every IT course on our course programme. He worked for Happy for 12 years and has been an Associate Trainer since 2018.
More by Darren