How Microsoft Excel Can Increase Your Productivity
In: Blog
Date: May 12, 2018
By: Billy Burgess
Microsoft Excel is one of the modern workplace's most indispensable computer programs. The daily operations of a huge variety of businesses – from travel adventure companies and art dealerships to retail stores and sports broadcasters – would be considerably tougher without the utility of Excel.
It's no exaggeration to call Excel the preeminent spreadsheet program, but for those unfamiliar with its workplace contributions, here's a look at some productivity-boosting features.
Hi, we are Happy
We are leading a movement to create happy, empowered and productive workplaces.
How can we help you and your people to find joy in at least 80% of your work?
More about Happy
Data storage and retrieval
Excel's fundamental service is the storage and retrieval of data (either numerical or text-based). An Excel spreadsheet is formatted as a grid of cells, which are organised into numbered columns and lettered rows.
If you're regularly inputting streams of data associated with an ongoing project or department within the business, you'll want to create an Excel workbook. A workbook is a collection of spreadsheets stored as a single file, meaning you can easily click backwards and forwards through time to compare figures, clarify bits of information and make predictions.
Let Excel to do the math
Beyond providing a tidy locale for data storage, built into Excel are a host of advanced mathematical and organisational capabilities.
These functions make the processing and interpreting of data wonderfully straightforward. When applied effectively, Excel allows for swifter profit calculations and financial predictions, delivers detailed statistical analyses and thus drastically reduces the time it takes to put together performance reports.
Small business benefits
Excel is of especial value to small businesses, effectively acting as another member of staff. With regards to numerical data such as sales figures and profit margins, Excel can reliably facilitate the calculation of gross sales and applicable tax, and take care of the necessary arithmetical tasks to determine bonuses or commissions.
As well as delivering these figures, Excel has the versatility to generate sales reports covering a specified time period. And by virtue of the data sorting and selection function, these reports can be customised to focus on individual employees or clients, item type or brand name.
Visual presentation
Huge swathes of numerical data hardly make for a dazzling visual spectacle. A mass compilation of numbers and figures – even that representing shots-on-target percentages or global population figures – can easily look like one big blur of abstract information.
When sharing important figures with co-workers or superiors, or just formulating a boastful Instagram post, you'll want to attain some comprehensible visual pizzazz. Excel not only realises this objective, but also makes it a stress-free exercise.
Via Excel, data can be presented in a range of visually illustrative ways – a spreadsheet of numbers can swiftly be transformed into a pie chart, doughnut chart or bar graph; while emphasis can easily be added to the spreadsheet itself by colour-coding rows and columns or re-formatting important text in bold or italic.
A recent update means Excel now accepts the insertion of 3D objects, which could help further demonstrate key ideas in presentations and give clarity to the data display.
Use Excel on your chosen device
Despite being produced by Microsoft, Excel isn't restricted to Windows devices. Rather, it's also compatible with macOS and available on phones and tablets running Android and iOS. This means you can work across multiple devices (perhaps when taking work home or working on-the-go) and share spreadsheets and associated data with people utilising a different operating system to yourself.
Why not sign up to our newsletter?
Sign up to our monthly newsletter, full of tips, tricks and news to help you to be happier and more productive at work.
Sign up here
Improve your productivity in Excel with happy
Happy has high-quality, learner-focused Excel training courses for all skill levels, designed to improve your confidence and productivity. And our new online learning programme is just as interactive as our classroom sessions.
Here are our most popular options:
Our learners tell us that they save an average of 32 minutes a day with our Excel training courses. How much time could you save with us?
Why learn online with Happy?
Interactive and engaging - just like our classroom sessions
Bitesize or full-day sessions - fit around your schedule
Learn from home - all you need is a quiet place to call from and an internet connection
IT Helpline - 2 years of free support after your course
No quibble money-back guarantee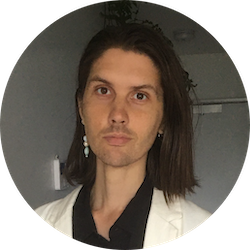 Billy Burgess
Billy has been writing blogs for Happy since 2017, covering mindfulness, stress management, confidence building and emotional intelligence as well as offering handy tips for Office 365 users. He's also an established arts, culture and lifestyle writer.
More by Billy