Dries Buytaert recognises our Drupal Apprenticeship programme
In: Blog
Date: Nov 10, 2016
By: Claire Lickman
Hi, we are Happy
We are leading a movement to create happy, empowered and productive workplaces.
How can we help you and your people to find joy in at least 80% of your work?
More about Happy
DrupalCon Dublin 2016: Keynote - Driesnote
Dries spoke about Meaningful Moments in his career, and how Drupal has helped people to change careers and change their lives – both in the UK and abroad through ambassador programmes in India. He then spoke about our Apprenticeship scheme and explained how it worked, as well as interviewing Jack Holding, one of our graduates, Sheena Morris, Apprenticeship Programme Manager, and Crispin Reed, Industry Liaison and Lead Trainer.
"My career has changed massively," explained Jack. "I got an employer after the two weeks of the career apprenticeship [bootcamp]… I've come a very long way – from a dropout from college, not having very much to go on, not really being sure what direction to go, to be somewhere like this now, I feel extremely privileged."
"It's great to be recognised, not only as an initiative that helps to scale the impact of the Drupal project, but does it the right way, by instilling the right values, culture and purpose of the community," said Sheena Morris, Apprenticeship Programme Manager.
Drupal is an Open Source platform for building websites, and is used by 2% of the world's websites. Our Apprenticeship scheme aims to give young people web development skills through a mix of on-the-job training and classroom workshops, taught by industry-led professionals. During the year long placement, all of our Apprentices work towards a Software Developer Level 4 qualification, part of the new Government Apprenticeship Standards. As well as coding skills, the scheme focuses on core skills such as team work, communication, decision making, research, and prioritising workloads.
If you are interested in learning more about the Drupal programme, either as a young person who'd like to become an apprentice or as a business that would like to take on an apprentice, click here for more details and to contact Sheena.
Why not sign up to our newsletter?
Sign up to our monthly newsletter, full of tips, tricks and news to help you to be happier and more productive at work.
Sign up here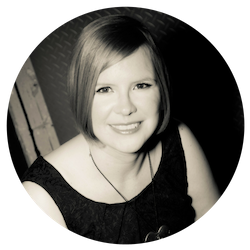 Claire Lickman
Claire is Head of Marketing at Happy. She has worked at Happy since 2016, and is responsible for Happy's marketing strategy, website, social media and more. Claire first heard about Happy in 2012 when she attended a mix of IT and personal development courses. These courses were life-changing and she has been a fan of Happy ever since. She has a personal blog at lecari.co.uk.
More by Claire