Dom Monkhouse, MD, PEER1 Hosting (28:17)
In: Blog
Date: May 03, 2013
By: Claire Lickman
Dom Monkhouse has built two £30 million businesses on the basis of unique cultures and creating great places to work in.
He built the UK Rackspace business from scratch and left just after it was named as the best company in the UK for customer service.
He is now Managing Director of PEER1 Hosting's EMEA operations and SVP Customer Experience. Dom is responsible for sales, marketing and service delivery across the EMEA business and ultimately ensuring excellent customer satisfaction.
Dom is also a regular public speaker on creating great places to work and achieving continuous client satisfaction as well as an assessor on the Sunday Times Customer Experience Awards.
And here's Dom being interviewed after his presentation:
Dom Monkhouse, MD, PEER1 Hosting interview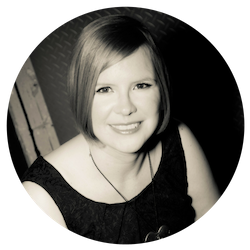 Claire Lickman
Claire is Head of Marketing at Happy. She has worked at Happy since 2016, and is responsible for Happy's marketing strategy, website, social media and more. Claire first heard about Happy in 2012 when she attended a mix of IT and personal development courses. These courses were life-changing and she has been a fan of Happy ever since. She has a personal blog at lecari.co.uk.
More by Claire
Happy's next conference: 2019 Happy Workplaces CEO Conference
24th October at Happy's HQ in London.
Hear from Bruce Daisley, EMEA Vice President of Twitter, host of the podcast Eat Sleep Work Repeat and best-selling author of The Joy of Work. Other speakers include Gill Arupke of the Social Interest Group, Donald Wibberly of Cougar and Katharine Horler OBE of Adviza. This event is strictly for Chief Executives and Managing Directors.