4 Ways of Preparing For and Coping With Change
In: Blog
Date: Nov 01, 2018
By: Billy Burgess
How do you cope with change? In this blog, Billy highlights four ways to manage change positively, both at work and at home.
Hi, we are Happy
We are leading a movement to create happy, empowered and productive workplaces.
How can we help you and your people to find joy in at least 80% of your work?
More about Happy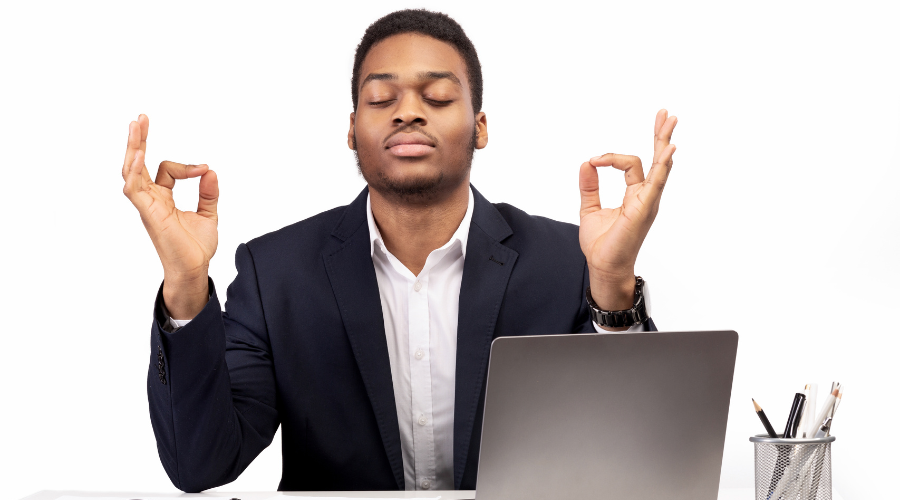 It's often been said that the only constant is change and I find it difficult to argue with this maxim. But if change is such a certainty, why are our resources for coping with it so limited? Sure, there are nifty sayings like "a change is a good as a holiday", but most of the time we see change as a disruption.
Unexpected changes are particularly challenging and we tend to respond with a mixture of frustration, anxiety, fear and a general feeling of unfairness. However, wallowing in these sorts of emotions won't turn back the clock. So let's have a look at some fundamental ways of preparing for and coping with change.
Change is inevitable
Once something becomes routine, we more or less convince ourselves that's how it's going to stay. As a result, we feel betrayed when the local Turkish restaurant ups the price of falafel wraps from £5.50 to £6.50.
It's important to avoid growing complacent and assuming that things will carry on in exactly the same way forever. An increased awareness of the inevitability of change helps us do this.
We don't need to view everything as fleeting and doomed to go awry in order to accept that change is inevitable. A positive way of looking at is to realise we're unable to make any progress without change – change often signals growth and encourages us to demonstrate what we're really made of.
Total control is an illusion
You could be the best business manager in the world, the country's leading pasta chef or a visionary music producer and you still wouldn't be immune to the unpredictable nature of the world. My advice isn't to throw up your hands and allow chaos to dominate, but to focus on what you can control; i.e. your own actions.
This relies on healthy self-understanding. Get to know your weaknesses and put effort into refining them. Say, for example, you're prone to hasty decision-making. Be mindful of when this aspect of yourself might materialise and exercise patience before jumping straight into something. Perhaps you're someone who responds poorly to criticism. Consider situations where criticism might arise and teach yourself to take it on board instead of arguing or beating yourself up over it.
When the world deals out unexpected change, a strong self-knowledge will be your closest ally.
Celebrate the positives
When something doesn't go as planned, it can be easy to think the world's against us. When your office re-locates just months after you moved house to be closer to work, you'd be justified in feeling upset.
It's a stretch to say that every negative event contains positive outcomes, but staying mindful of all the good things in life can help to prop us up in times of unfortunate change.
Practising gratitude might sound like hippy nonsense, but it's actually a wonderful tonic against unwanted frustrations. Once you get in the habit of focusing on the positives, you'll be surprised by how much there is to be grateful for – go on, just have a quick think of all the positive things that happened today.
Celebrating the positives puts negative change in perspective. Instead of believing the world is laughing at you, your complaints will soon start to diminish.
Invite change into your life
A good way to improve our relationship with change is by regularly introducing little changes into our lives. This could mean joining a rounders league or learning basic French, getting a wacky haircut or choosing an item from the café menu that you've never tried before, or just shifting the setup of your living room every couple of months.
Once we get into the habit of ushering in change, our response to change will become less hostile.
Related blogs
Why not sign up to our newsletter?
Sign up to our monthly newsletter, full of tips, tricks and news to help you to be happier and more productive at work.
Sign up here
Learn More Practical Tips for Managing Change in Our Online Workshop
Our Managing Change Positively face-to-face live online workshop looks at how to fix clear targets and communicate effectively with others, as well as how to stay motivated and maintain self-care.
The Managing Change Positively programme will include a mixture of live online Zoom sessions with some individual work in between.
Visit the Managing Change Positively workshop page to learn more
Why learn online with Happy?
Interactive and engaging - just like our classroom sessions
Bitesize or full-day sessions - fit around your schedule
Learn from home - all you need is a quiet place to call from and an internet connection
No quibble money-back guarantee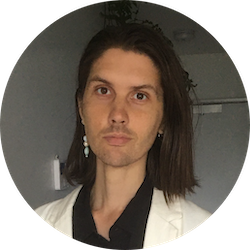 Billy Burgess
Billy has been writing blogs for Happy since 2017, covering mindfulness, stress management, confidence building and emotional intelligence as well as offering handy tips for Office 365 users. He's also an established arts, culture and lifestyle writer.
More by Billy