3 Things You Can Do in Excel Without Maths
In: Blog
Date: Jan 20, 2020
By: Rachael Worrall
Do you avoid Excel because of the maths?
As an Excel trainer, one of the most frequent comments I get from learners is that they avoid Excel because of the maths. I know the feeling. I manage with maths in my day-to-day life but I'm the first one to reach for a calculator when it gets complicated…or even when it doesn't! I've never felt as at home in the world of numbers as I have amongst words.
This feedback from learners is why we have now developed a new course, Excel Without Maths. In this blog, Rachael explores three things you can do in Excel without using any maths.
Hi, we are Happy
We are leading a movement to create happy, empowered and productive workplaces.
How can we help you and your people to find joy in at least 80% of your work?
More about Happy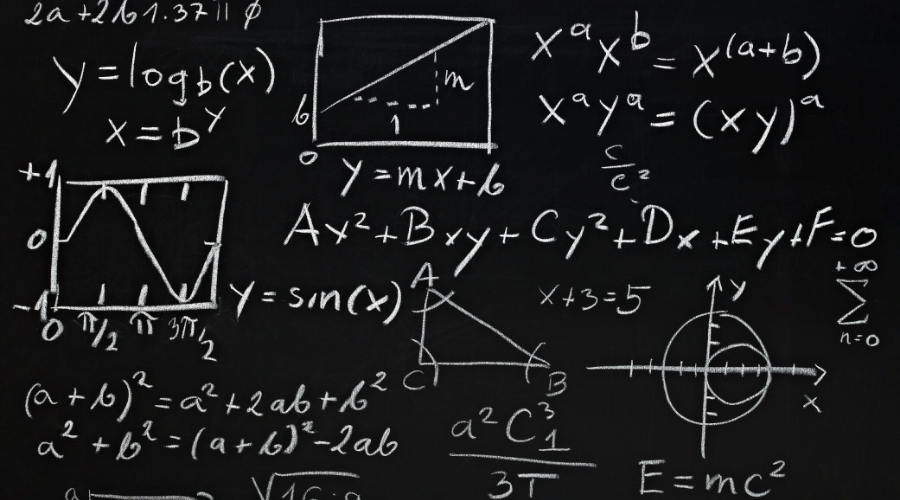 Not everyone loves working with numbers and calculations or finds it easy, and whilst it's important at work and home, a lot of us find that we're put off even starting with Excel because it's all about maths, right? 
In fact, whilst Excel has some really useful mathematical formulas available, there is so much you can do without needing them. The non-mathematical features can be really powerful. I love Excel even though I find the numbers daunting.
Happy has created a course called Excel Without Maths that will guide you through how to set your data up easily using smart and easy-to-use tools like Flash Fill and Data Validation so that it flows nicely and is ready to analyse.
Here are three tools you can use in Excel that do not use maths, and will increase your productivity and save you time.
1. Flash fill
You can use clever tricks like flash fill to tidy up your data and turn it from this: 
In just two clicks!
2. Pivot Tables
Imagine taking a long list of data records and turning them into a neat summary inside of five minutes and without a mathematical calculation in sight (Excel simply does them for you).
You would start with a list, in this case a list of sales. The list consists of individual records, detailing transactions for each product in every region. The sales are either retail or wholesale. It's not easy to make sense of trends in here. We might want to ask questions like: What were the sales by month for retail versus wholesale? It sounds like a daunting task, but in fact it can be done with minimal effort.
Take this list: 
And turn it into something much more meaningful that summarises what the data is telling you, like this:
Pivot Tables and Subtotals can create summaries and in-depth analysis with a few clicks – and you don't need to go near a formula!
3. Range names
Have you ever despaired at being able to get your Excel spreadsheet to print on a manageable number of sheets?
It's great that Excel is not confined to an A4 sheet like a Word document is; it means we can store huge amounts of data in there. It also means that you have to do a bit of work to make it print well. 
On this course we'll also look at using named ranges along with the print settings to get large sheets to print well. 
Find out more ways to improve your productivity without maths
If you find Excel daunting, then our new Excel Without Maths one-day course is for you. You will learn these three tools, as well as:
Ways to tidy up spreadsheets using Data Validation.  
Learn to produce reports in a more visually appealing way.  
Save time analysing your data with Charts, Pivot Tables and Subtotals and feel in control.  
You will learn loads of exciting tips that will help you become more productive at work. And yes, all without any dreaded maths!
Why not sign up to our newsletter?
Sign up to our monthly newsletter, full of tips, tricks and news to help you to be happier and more productive at work.
Sign up here
Improve your productivity in Excel with happy
Happy has high-quality, learner-focused Excel training courses for all skill levels, designed to improve your confidence and productivity. And our new online learning programme is just as interactive as our classroom sessions.
Here are our most popular options:
Our learners tell us that they save an average of 32 minutes a day with our Excel training courses. How much time could you save with us?
Why learn online with Happy?
Interactive and engaging - just like our classroom sessions
Bitesize or full-day sessions - fit around your schedule
Learn from home - all you need is a quiet place to call from and an internet connection
IT Helpline - 2 years of free support after your course
No quibble money-back guarantee
Rachael Worrall
Rachael is the IT Product Development Manager, as well as being our Lead IT Trainer. She is responsible for making sure all our courses are of the highest quality. She has worked at Happy for over 15 years. Rachael was awarded Bronze in the Learning and Performance Institute's IT Trainer of the Year Award in 2007.
More by Rachael