Level 3 Development Programme for First-Time Managers
Happy has developed a Level 3 Team Leader/Supervisor Apprenticeship scheme with a difference. Our programme has been designed for new and junior managers to learn how to create teams based on trust and empowerment. It is based around the principles of The Happy Manifesto.
The whole programme can be funded through the government's Apprenticeship Levy or co-investment schemes.
Who is this programme for?
This programme has been designed for those in first line management roles with responsibility for managing operations, projects, or a team. It is the perfect programme for newly appointed managers, or experienced managers looking for formal training and support in their role. It is also suitable for supervisors and team leaders.
Click here to download the full Level 3 Management Apprenticeship Programme outline
Give your new or junior managers the support they need to succeed
Government-funded — Available through the Apprenticeship Levy, or through the co-investment scheme for smaller organisations.
High quality training — Happy won Silver in the 2022 Learning Provider of the Year and Silver in the 2020 Apprenticeship Programme of the Year in the Learning Awards, as well as scoring 4.6 out of 5 on Feefo (based on real learner feedback).
Low cost — The full cost of the programme with 14 monthly classroom sessions is £4,500 per person. Non-Levy payers are 95% funded through the government's co-investment scheme so the whole programme is just £225 (plus a £60 registration fee with the Institute of Leadership).
Learn Happy management principles — Create a high-trust, high performing workplace with managers that coach their staff to do their best.
Network with other new managers — Meet and network with your fellow apprentices, with the opportunity to share ideas, celebrate achievements and give and offer support to others.
Existing staff can enrol too — Not just for young people. The programme is open to existing staff of any age.
Receive a recognised qualification — The final qualification is the Level 3 Team Leader / Supervisor Trailblazer Apprenticeship. You will also receive a Level 3 Diploma for Managers from the Institute of Leadership.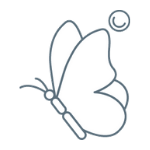 The course has changed the whole way I work and made my working so much more productive and enjoyable. It has enabled me to arrange my work from what was a busy five-day week into four days (to enable me to study on the fifth), and actually the changes I learned and implemented enabled me to fit more into the four days than I previously fit into the five. This had a positive impact on my team as I learned that delegation is a positive and empowering in a team's development, and this was something I didn't realise until I started on the course. The course has changed the whole way I work and made my working so much more productive and enjoyable. I would definitely recommend not only Happy but the course itself as you learn so much and the tools you gain become invaluable to your leadership and team building skills. After two years of hard work I feel like a totally different person, and although I'm an introvert it's enabled me to be confident in what I'm saying and believe not only in my team but also myself. One of my favourite parts of the course was the project management section, as this is something I have also been doing but now I have learned and implemented the proper tools I can utilise which I'm currently using and will continue to use in my career.

Tony Burkitt, Volunteer Coordinator at Inclusion – Isle of Wight community drug and alcohol services
Our Next Available Dates
Our next public programme will begin in March 2024, with workshops being held remotely through Zoom. This is your induction, where you and your line manager will meet your facilitator and other learners, with workshops beginning one month later. Contact us to find out more and for dates of all of the online sessions.
If you would like a private group programme for your organisation, please get in touch with our team to discuss the available options, pricing and availability. These can be held anywhere in the UK, at Happy or at your workplace, or online.