What is Power BI and Why Should You Use it?
In: Blog
Date: Aug 07, 2018
By: Serena McCusker
Many of us use Excel for analysing and presenting data, and whilst we have become adept at VLOOKUPs and Pivot Tables, it is a challenge to combine large amounts of data from different sources.
Hi, we are Happy
We are leading a movement to create happy, empowered and productive workplaces.
How can we help you and your people to find joy in at least 80% of your work?
More about Happy
Even the most ardent fan of Excel will admit that the increasing demand for the following, requires us to consider using other tools:
Extracting (or scraping) data from the web and combining this with other data held in various workbooks and databases
Sharing workbooks across devices, so that interactive reports can easily be viewed on mobile phones
Sharing key findings with people outside the organisation – diverse project teams, contractors, suppliers, etc.
Needing to create our own ad hoc, interactive reports without needing to reply on technical experts and macros
Requiring our reports to have more "visualisations" – gauges, charts and maps that help explain the data
This has meant that companies are looking for inexpensive, easy to use, 'self-service' tools which allow end users to create insightful, interactive, visual reports.
The tool that is creating a real buzz is Microsoft's Power BI. In March 2016, 5 million subscribers and 200,000 organisations worldwide were using Power BI. And that was before it really took off! When Microsoft state that there's "No need to write code or be a stats guru to get actionable insights… Power BI lets you access real-time information to identify trends early… you can head off potential issues and improve performance" then it has to be worth taking notice.
What is Power BI?
It is quite easy to describe what you can do with Power BI: you can bring data together from hundreds of different sources and then produce a wide range of visually rich reports that you can distribute to both internal and external users.
It is not so easy to answer "What is Power BI" because it is more than one application: it is a suite of tools. This diagram (provided by Microsoft) is a useful way of understanding how the tools work together:
The suite of tools includes:
A Windows desktop application called Power BI Desktop. This is the free report designer and can be downloaded from Microsoft's website.
You can use Power BI Desktop to import, clean, combine and aggregate data, and produce interactive graphics including charts, tables, matrices, and maps. If you are familiar with Power Query and Power Pivot in Excel, you will be able to switch to Power BI Desktop quite comfortably and benefit from the enriched visualisations.
An online SaaS (Software as a Service) service called the Power BI service, which is also known as PowerBI.com
This is a subscription service (see details below) which allows you to publish reports to external as well as internal users. Reports can be created directly in the PowerBI.com service, although it is not as full featured as the Desktop version.
Dashboards can also be created in PowerBI.com. Dashboards are a presentation canvas that contains tiles or widgets. A dashboard can display visualisations from multiple reports.
Mobile Power BI apps available on iOS and Android devices, which provide live access to dashboards, reports, and KPI monitors whilst on the go.
These three elements – the Desktop, the Service, and Mobile – have been designed to let people create and share business insights in the way that works for them. Typically reports are created using the free Power BI Desktop tool then published to the subscription PowerBI.com service so that the reports can be combined and shared. Then, others can view and interact with those dashboards in their browsers or using mobile devices.
Power BI Service Subscription Plans
Microsoft offers several Power BI subscription plans. At the entry level is the Power BI Free service. To register, you must use a work email account, not a personal account such as Gmail. With the free service you have 10 GB storage, and you can use the basic features, which may be adequate for small businesses: You can connect to all the supported data sources, clean and prepare the data, and build and publish reports. You can even embed your reports in public websites.
The next level up is the Power BI Pro service, which builds on the free service, adding features such as sharing, collaboration, auditing, and auto-refresh. The Pro service is currently quoted as $9.99 per user per month.
The Power BI Premium subscription level builds on the Pro service, and is suitable for larger companies. It provides your organisation with dedicated capacity for deploying at scale, and allows you to distribute Power BI content to non-licensed users as well as embed content in customised applications. Plus, the Premium service includes Power BI Report Server, an on-premises solution for publishing reports in-house (you will need to contact your service provider for a quote).
Related Blogs
Why not sign up to our newsletter?
Sign up to our monthly newsletter, full of tips, tricks and news to help you to be happier and more productive at work.
Sign up here
Learn how to get valuable insights using Power BI with happy
Learn more about Power BI on our two-day workshop, Power BI Desktop Fundamentals.
On this fast-paced course you will learn how to connect Power BI Desktop to different data sources and create a relational model, and will create visual reports which include interactive charts and maps.
The next two-day course takes place on 5th December. It will be delivered through Live Online Learning, via Zoom.
Why learn online with Happy?
Interactive and engaging - just like our classroom sessions
Bitesize or full-day sessions - fit around your schedule
Learn from home - all you need is a quiet place to call from and an internet connection
IT Helpline - 2 years of free support after your course
No quibble money-back guarantee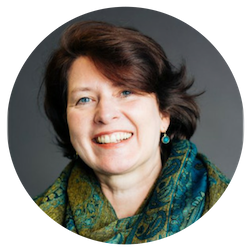 Serena McCusker
Serena is an experienced IT trainer with a background as a business analyst. She has 20+ years' experience of managing training projects, writing training materials and delivering customised workshops. A Microsoft certified and TPMA qualified trainer, Serena provides training to an advanced level for both private and public sector clients, specialising in data analysis. She has a relaxed, approachable style and makes even the most advanced topics easy to follow.
More by Serena