New Features Added to Office 365 in July 2020
In: Blog
Date: Jul 10, 2020
By: Billy Burgess
New features are regularly added to Microsoft Office 365's assorted apps to improve user experience. These updates are so frequent that even regular 365 users won't necessarily be aware of all the new additions.
In July 2020, this included allowing users to control their PowerPoint presentation using Microsoft's Surface Earbuds. Find out more about this and the other newly added features in this blog.
Hi, we are Happy
We are leading a movement to create happy, empowered and productive workplaces.
How can we help you and your people to find joy in at least 80% of your work?
More about Happy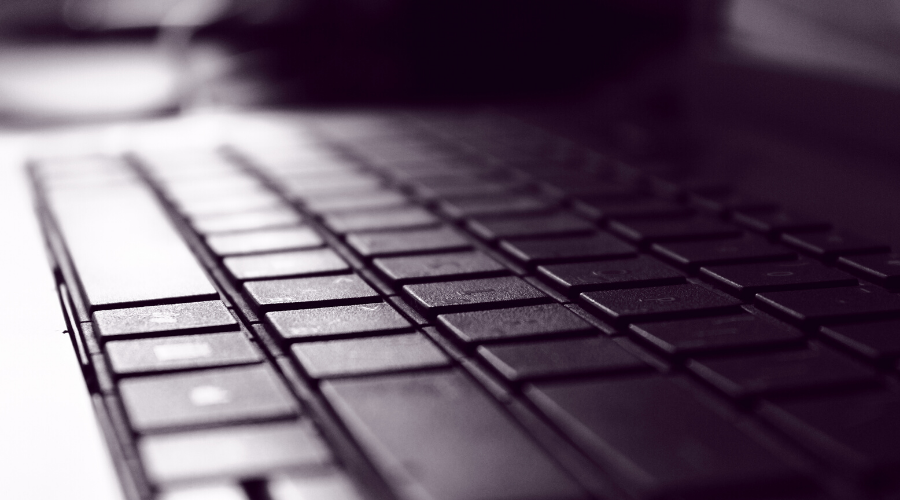 Disable @ mention suggestions when composing mail in Outlook
The @ mentions feature was added to Microsoft Outlook in 2017. It allows you to quickly alert team members to relevant tasks and make sure they're across important bits of information contained in an email message. Outlook also added a filter that means you can sort your inbox to see only messages you've been mentioned in.
It's been an incredibly useful addition to the software, but there are times when the suggested list of names gets in the way. See, every time you use the @ symbol in a message, a list of suggested contacts appears, inviting you to add them into the message. Microsoft has now updated the function so that you can disable the @ mention suggestions.
All you need to do is go to File > Options > Mail and then under Send Messages, you'll see the "Suggest names to mention when I use the @ symbol in a message" check box. Un-tick the box and click OK. And as soon you want to turn the suggestions back on, head back to the same place and re-tick the box.
Control your PowerPoint presentation using Microsoft's Surface Earbuds
Microsoft has launched its answer to Apple's AirPods. Though, there are few key features that distinguish the Surface Earbuds from their competitors. For instance, they don't look like traditional earbuds with a truncated stalk. Instead, they're large circular discs with an earbud on the inside.
The Surface Earbuds connect to your device via Bluetooth, and one-tap pairing is supported using Microsoft's Swift Pair for Windows 10. Most significant, however, is the fact the left earbud's outer disc is a touch panel that facilitates various tap-and-swipe controls.
This includes controlling your PowerPoint presentations. To control presentations with Surface Earbuds, you'll need to connect them to the Surface Audio app for Windows 10. Once that's done, launch a PowerPoint slide show and right click on the slide. Under "Surface Earbuds Settings" choose "Use Gestures to Control Presentation". You can now swipe forward and backward on the left earbud to move through the slide show. You can also double tap the left earbud to play or pause embedded videos.
Word AI will decode acronyms for you
For some time now, AI functions have been active across the suite of Microsoft 365 products. That might sound a bit unsettling, but we've been benefitting from this technology for years – who really knew the difference between colons and semicolons before Word's Spelling and Grammar feature made repeated corrections?
The AI in Microsoft Word is becoming increasingly sophisticated, which is seeing it offer suggestions for the use of more concise and inclusive language and calculating how long a document will take to read.
Another benefit of AI is the decoding of acronyms. Thanks to Word's AI-powered proof reader, whenever you enter or encounter an acronym, Word will try to define it based on how others use it. It's not an exaggeration to say we're exposed to more acronyms than ever before – from COVID-19 to BLM, ROFL and AF – many of which are in widespread usage across different industries and disciplines. By virtue of AI (that's artificial intelligence, by the way), Word will simply help to identify and clarify acronyms in your documents.
Walkie Talkie in Microsoft Teams – instant voice communication using push-to-talk
With the majority of the workforce now working from home, Microsoft Teams has become an essential tool for team collaboration and communication. The chat-based workspace will soon expand to accommodate instant voice communication.
With the new Walkie Talkie push-to-talk feature, smartphones and tablets can be used as walkie-talkies. You just need to be connected to the internet via either Wi-Fi or data. There's no doubt the new feature will be popular, and so it's being embedded in the centre of the Teams navigation bar.
Microsoft not only wants Walkie Talkie to be more convenient than an analogue device, but also more secure. To this end, they've made it so only users who connect to Walkie Talkie in a Teams channel will become participants in the chat, and the communication is limited to one at a time.
The Walkie Talkie app is not pre-installed, but it'll soon be available in Public Preview on Android. Find out more here.
Why not sign up to our newsletter?
Sign up to our monthly newsletter, full of tips, tricks and news to help you to be happier and more productive at work.
Sign up here
Learn More Microsoft 365 Tips in Our Online Training Courses
Our 90 minute online IT skills sessions cover all Microsoft 365 software, including Microsoft Teams, Excel, Outlook, PowerPoint, Word and more.
Each session covers a feature that will help you to be more productive at work. Our trainers make each one interactive with activities and discussion. And because the sessions are online, you can learn from home at a time best suited to you.
Why learn online with Happy?
Interactive and engaging - just like our classroom sessions
Bitesize or full-day sessions - fit around your schedule
Learn from home - all you need is a quiet place to call from and an internet connection
IT Helpline - 2 years of free support after your course
No quibble money-back guarantee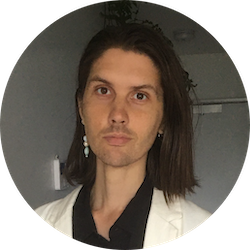 Billy Burgess
Billy has been writing blogs for Happy since 2017, covering mindfulness, stress management, confidence building and emotional intelligence as well as offering handy tips for Office 365 users. He's also an established arts, culture and lifestyle writer.
More by Billy