New Features Added to Office 365 in April 2020
In: Blog
Date: Apr 21, 2020
By: Billy Burgess
New features are regularly added to Microsoft Office 365's assorted apps to improve user experience. The updates are so frequent that even regular 365 users won't necessarily be up to date with all the new additions.
In April 2020, new features included the ability to drag relevant emails into a group mailbox. Find out more about this and the other newly added features in this blog.
Hi, we are Happy
We are leading a movement to create happy, empowered and productive workplaces.
How can we help you and your people to find joy in at least 80% of your work?
More about Happy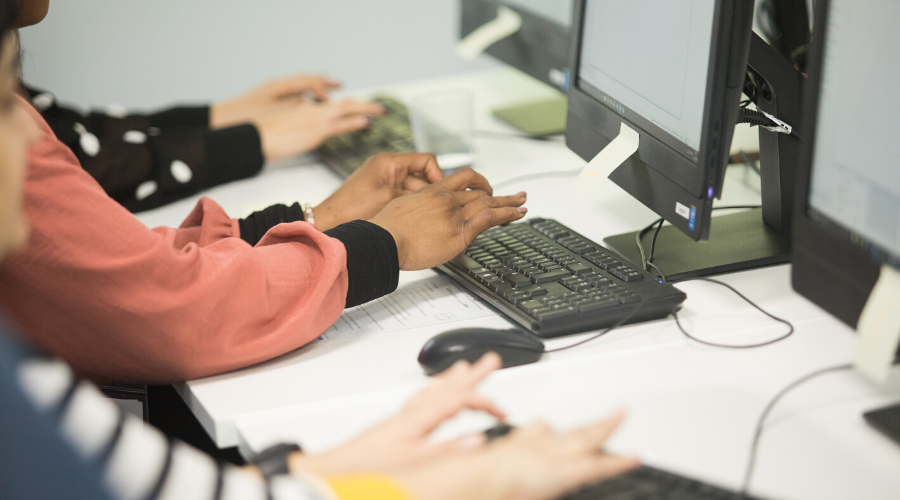 Outlook users can now drag relevant emails into a group mailbox
This is useful for whenever a message arrives in your personal email account that relates to everyone in a close working group. Perhaps it's details of an urgent change from a supplier or a word of caution from your building manager. Rather than forwarding the message to everyone who needs to see it, you can now simply drag it into an existing group mailbox. Once it's there, everyone in the group will be added to the "To" line and can immediately contribute to the conversation.
How? It's as easy as it sounds. Select the particular message or conversation that you want the whole group to see. Drag it over to the group mailbox and, voila, everyone can read and participate in the conversation. This is currently only available Outlook for PC and Outlook on the web (i.e. not on Outlook for Mac or Outlook for iOS and Android).
Lasso your ink in Word
The "Draw" tab in Microsoft Word allows you to mark-up documents with ink. It's become some people's preferred way of suggesting changes or even just adding doodles to remove some formality from in-house how-tos and the like. Until now, however, there hasn't been much flexibility in terms of how to edit and refine your comments and scribblings.
That's where the Lasso Select feature comes into play. You can find it under the Draw tab just to the right of the pen selection. The Lasso's function is simple, letting you easily select ink in the document and removing it while automatically ignoring the typed text. You can lasso and remove whole words and sketches or just individual lines of ink.
Convert Excel data to Stocks or Geography data types
When you add text to an Excel cell that corresponds with a recognised geographic location or stock exchange listing, the text can now be automatically converted to the right connected data type. These two new data types are linked to an online data source, which connects you with interesting information that'll enhance your work. The data will also be refreshed to reflect current values such as a country's population or a company's stock prices.
Let's say you type in Uber Technologies Inc, you'll then need to select the cell, go to the Data tab and click on Stocks. When Excel finds a match, your text will be converted to the Stocks data type. Once this is done, selecting the converted cell will cause the Insert Data button to appear. Clicking on it will reveal a number of field names such as Price, Industry and Market Cap. Clicking on any of these field types will add the relevant and up-to-date data to your worksheet. Each time you click on the Insert Data button it'll give you the option to add more fields.
Better search results in Outlook
The Outlook search tool has been updated to create a smarter, faster and more flexible search experience. This includes allowing for more flexibility in the range of words you can search for. You don't need to type in a precise match – such as someone's full name or email address – but can now type things such as a name and a keyword ("John" and "trampoline") to dig up the particular email message you need. This is an automatic update so you're likely already reaping its benefits!
Why not sign up to our newsletter?
Sign up to our monthly newsletter, full of tips, tricks and news to help you to be happier and more productive at work.
Sign up here
Learn More Microsoft 365 Tips in Our Online Training Courses
Our 90 minute online IT skills sessions cover all Microsoft 365 software, including Microsoft Teams, Excel, Outlook, PowerPoint, Word and more.
Each session covers a feature that will help you to be more productive at work. Our trainers make each one interactive with activities and discussion. And because the sessions are online, you can learn from home at a time best suited to you.
Why learn online with Happy?
Interactive and engaging - just like our classroom sessions
Bitesize or full-day sessions - fit around your schedule
Learn from home - all you need is a quiet place to call from and an internet connection
IT Helpline - 2 years of free support after your course
No quibble money-back guarantee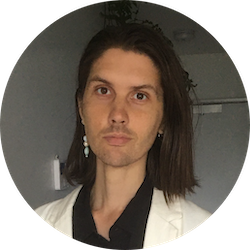 Billy Burgess
Billy has been writing blogs for Happy since 2017, covering mindfulness, stress management, confidence building and emotional intelligence as well as offering handy tips for Office 365 users. He's also an established arts, culture and lifestyle writer.
More by Billy