Getting Homeworking Right: Staying Fit Mentally, Emotionally and Physically
In: Blog
Date: Jun 09, 2020
By: Joseph Grech
Many people are working from home during this pandemic. For many, shifting to this alternative pattern of work can be an easy step, but for others it can prove daunting. That said, even seasoned home-workers are finding such a comprehensive upheaval tricky.
In this blog, Joseph offers a few observations to help you stay fit mentally, emotionally and physically while working from home.
Hi, we are Happy
We are leading a movement to create happy, empowered and productive workplaces.
How can we help you and your people to find joy in at least 80% of your work?
More about Happy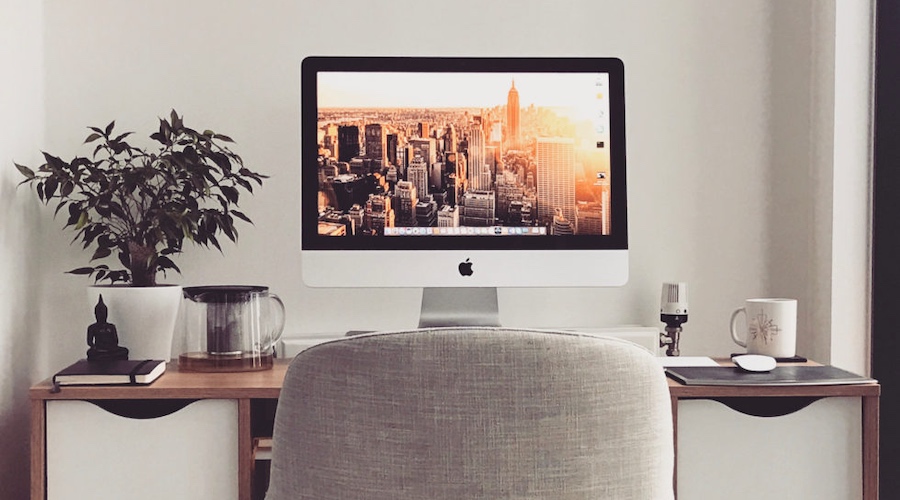 Speak to people
Self isolating for a long time can have a detrimental effect on our mental health, particularly if you also live by yourself. When you can, break the day up – carry out some mindfulness activities, speak to colleagues, use chats and social collaboration tools. One way I found that tremendously helped my mental health is by using FaceTime, Skype and Zoom to connect to others throughout the day as it helps replicate face-to-face conversations.
Don't forget about your physical and emotional health
Although it shouldn't come as a surprise one thing that astounded me is how very little exercise I'm doing. All the trips to the shops, walking to clients and being out and about all counted! I have now set myself some time to move/walk around or do something once every half hour to an hour. I do a quick 5 minute yoga activity, some stretching or use weights.
Take breaks from screens to recharge
I found that being at home I was using my devices a lot more. Although this helps to connect to others and to get the work done I've found it, more than ever, exceptionally helpful to take a short detox from tech. In the evening I switch my devices off read, do some exercise, be mindful of what I'm cooking/eating and do other non-tech activities.
If you can, have a separate work zone
Have an area that you designate for work. If it's in a separate room that's even better, however, even if it's just a corner of your living room or a small part of the dining table… it helps! It allows you to put a buffer between work and your personal life.
If you're managing people, develop accountability and trust
If you're used to working in an office and now your team is remote you're going to have to adapt how you work with them. Spend some time to identify what tasks you can hand over to the team or individuals. Let them take ownership rather than focusing on identifying methods for monitoring them remotely. Giving them that trust will inevitably compel them to be accountable and allow your business to maintain continuity.
Increase your support to those around you
And you can do this in so many ways! As a manager ask your team how they are doing, focusing not just on work tasks but also generally, outside of work. Support them by discussing any challenges that this new way of working is posing and try to remove any barriers that get in the way. But also outside of work check if your neighbours, friends or people close to you need any support. Stay in touch with them and offer assistance, even if it's just to lend a helping ear.
This blog originally appeared on the Become: Coaching & Training website – the learning and development consultancy founded by Joseph Grech.
Related blogs
Why not sign up to our newsletter?
Sign up to our monthly newsletter, full of tips, tricks and news to help you to be happier and more productive at work.
Sign up here
Maintain Resilience and Wellbeing While Working at Home
We have a range of online training programmes to help you work at your best and maintain wellbeing while working from home.
Assertiveness focuses on the challenges of being assertive with colleagues online and communicating with those around you. Book now
We also host a female-only Assertiveness workshop, for learners who feel more comfortable learning in an all-female environment. Book now
In our one-day Wellbeing and Resilience workshop, you will learn how to identify your strengths in managing stress as well as tools and strategies that will help to enhance your wellbeing and resilience. Find out more
Why choose Happy?
Award-winning learner-focused approach
Small class sizes to give personal one-to-one support
Two years of free support after your course
Private group options available
No quibble money-back guarantee on all courses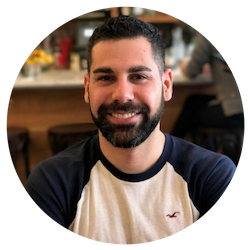 Joseph Grech
Joseph is a freelance facilitator and ICF accredited coach with extensive experience supporting individuals and organisations in the UK and internationally. He firmly believes in the potential of people and this shines through his approach, as he is able to very quickly build relationships whilst supporting and challenging individuals in an engaging manner to help them grow. Joseph is a Fellow of the CIPD and has previously worked as the Head of L&D for a global HR consultancy providing management development programs to a range of industries globally. He also worked as a L&D Manager for a FTSE100 organisation and as a Training Manager for an immigration consultancy, responsible for setting up and developing the firm's L&D department.
More by Joseph