Brand New Excel Training Course: Excel Pivot Tables
In: Blog
Date: May 19, 2017
By: Claire Lickman
At Happy, we love Excel. No really, we do! It's immensely powerful, full of fantastic features and can produce beautiful results. But we love it most when it's easy – we don't think anyone should have to spend days wrestling with Excel. So how is this new course going to change all that?
Hi, we are Happy
We are leading a movement to create happy, empowered and productive workplaces.
How can we help you and your people to find joy in at least 80% of your work?
More about Happy
We all have data, lots of data, but how much information does that result in? Probably very little.
To turn this data into information and display it in a meaningful way to others can seem daunting. We all know that Excel can do this for you, but how? We've heard that a Pivot Table will help, but how? You may have tried this and found that a day has gone past with little useful to show for it.
Introducing Excel Pivot Tables: From Data to Dashboard – a brand new one-day intensive course that's designed to change all that.
If you have the stamina for a long day at high speed, we will share with you how Pivot Tables and Pivot Charts can help you to find the information in your data and share it. You'll learn how to display data in clear tables and charts, and how to create interactive tools to help users find the information that's important to them.
You will leave this course being able to take on enormous amounts of data and start turning it into manageable summaries with confidence and efficiency.
Why not sign up to our newsletter?
Sign up to our monthly newsletter, full of tips, tricks and news to help you to be happier and more productive at work.
Sign up here
Learn More Excel Tips in Our Online Training Courses
Our online training options are available as both 90-minute and full day courses to fit around your schedule. Each one is full of interaction with your trainer and other learners — just like our classroom training courses.
We have created four bitesize Beginner Excel Level 1 Live Online Learning sessions. Find out more about the 90-minute sessions on Getting Started With Excel, Creating Formulas, Using Excel as a Single Table Database and Data Visualisation here
We have created five bitesize Intermediate Excel Core Level 2 Live Online Learning sessions. Find out more about the 90-minute sessions on More Formulas, Using Multiple Worksheets and Working With Spreadsheets That Other People Have Created here Find out more about the 90-minute sessions on Pivot Tables and Charts and Data Tidying here
We have created four bitesize Advanced Excel Level 3 Live Online Learning sessions. Find out more about the 90-minute sessions on Using Range Names, Nesting Logical Functions, LookUps and New Formulas in Excel 2016 Onwards here
Our events are always focused on how we can help you to be more productive at work. Plus, pick and choose the packages you need, with sessions covering all Microsoft packages (including Word, PowerPoint and Outlook). And because the sessions are online, you can learn from home at a time best suited to you.
Why learn online with Happy?
Interactive and engaging - just like our classroom sessions
Bitesize or full-day sessions - fit around your schedule
Learn from home - all you need is a quiet place to call from and an internet connection
IT Helpline - 2 years of free support after your course
No quibble money-back guarantee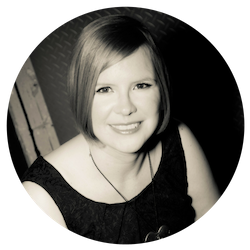 Claire Lickman
Claire is Head of Marketing at Happy. She has worked at Happy since 2016, and is responsible for Happy's marketing strategy, website, social media and more. Claire first heard about Happy in 2012 when she attended a mix of IT and personal development courses. These courses were life-changing and she has been a fan of Happy ever since. She has a personal blog at lecari.co.uk.
More by Claire