5 Top Tips to be a Great IT Trainer
In: Blog
Date: Apr 05, 2016
By: Claire Lickman
Last week I had the pleasure of being a practice learner for our 4 day TPMA Certification Essentials course.
The delegates taking the course had been working on their skills all week, learning to become effective IT trainers. They did really well, but it was a real eye-opener for me at how hard being an IT trainer really is.
Why not sign up to our newsletter?
Sign up to our monthly newsletter, full of tips, tricks and news to help you to be happier and more productive at work.
Sign up here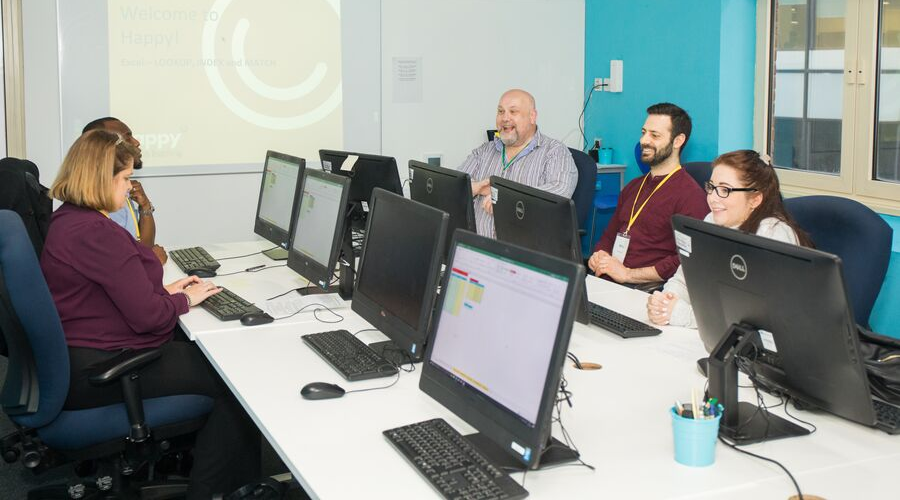 I've attended several of Happy's Excel courses in the past, and I have always thought it must be pretty easy. You just have to stand at the front of the classroom, ask a few questions, the learners will pick it all up and that's it, done. Right? Wrong.
As well as having good course content that is relevant to your learners, here are the five things I've learnt that are key to being a great IT trainer.
Involve your learners
As I'm sure any of our own IT trainers will tell you, Happy has a learner-focused, interactive approach to learning. Happy's approach is to involve the learners – if they are more engaged with the process, they more likely to remember what you've taught them.
Happy teaches their students by asking questions (like "what do you think you'd click on if you wanted to find that function?"), using examples (such as simple rotas or finance spreadsheets), and by celebrating mistakes.
After all, on a computer every mistake can be can be reversed with a quick Ctrl + Z, and making mistakes can be a really effective way of learning. If something goes wrong with your spreadsheet or it does something unexpected, you can then learn from what went wrong and how to prevent that next time.
Small classes work best
There were just three of us being taught and I personally found this worked really well. The trainer had time to give all of us extra attention and check that no one was getting left behind. When we had a question, they were able to come and help us.
Imagine how difficult that might have been if there had been a room of 10, 15, 20 people! The individual attention would not have been possible, and as a result, some learners might have fallen behind and gotten lost.
For this reason, Happy never has more than 8 learners on an IT course, and no more than 12 for the Happy People courses.
Sometimes, you have to think on your feet
Not everyone will pick up the skills you are teaching as easily as you think they will (or as easily as you had planned for). Trainers have to be agile and 'think on their feet', giving extra time to students who need it.
Happy's trainers are also given the authority to decide if a course might be too easy or too difficult for a learner and to place them onto a different course – no questions asked. Making sure that the learner has the right experience and finds it rewarding is the most important part.
If for some extraordinary reason they still aren't satisfied, Happy offers a full money-back guarantee on all courses. We're advocates of ensuring that all of our customers come away from our courses feeling empowered and happy. If they're not, we'll always do our best to fix it.
Listen to your learners
Sometimes a task just won't work, or a question is confusing. Practising your proposed lesson to other people and listening to their feedback is the best way to get feedback on how effective your training course is going to be and whether your content is appropriate for the level you're teaching at.
One IT trainer told me that the HTML for Beginners course he had originally prepared was much too difficult. He tested it out on some friends, who had no prior HTML knowledge. They all said it was just too complicated and they didn't understand what he meant at all. His course today was just at the right level – so he was very glad he had tested it out first!
All of Happy's 'Train the Trainer' and 'TPMA Certification Essentials' courses involve lots of practical work and testing on either another trainer or (like today) a 'sample learner' who has volunteered to help out. This gives the IT trainees opportunity to gain valuable feedback from learners about the content of the lesson, as well as their training style.
Don't forget to say well done
It's so easy to forget sometimes to praise someone when they have done well – even outside of the classroom. This is definitely something I am guilty of!
Being an IT trainer is certainly very challenging, but it's also incredibly rewarding – especially when you can see that moment of realisation when a new skill 'clicks'. Don't forget to say congratulate someone when they have done something well or have overcome an obstacle.
Hi, we are Happy
We are leading a movement to create happy, empowered and productive workplaces.
How can we help you and your people to find joy in at least 80% of your work?
More about Happy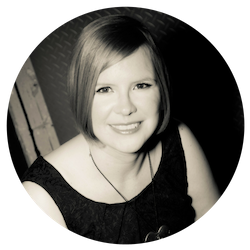 Claire Lickman
Claire is Head of Marketing at Happy. She has worked at Happy since 2016, and is responsible for Happy's marketing strategy, website, social media and more. Claire first heard about Happy in 2012 when she attended a mix of IT and personal development courses. These courses were life-changing and she has been a fan of Happy ever since. She has a personal blog at lecari.co.uk.
More by Claire
Want to learn more?
If you're looking to become an IT trainer, or eager to become a more effective IT trainer, Happy can help you achieve your goal.
Happy has a selection of trainer courses, tailored for a variety of experience levels. 
Training the IT Trainer Essentials is a two-day course suitable for total beginners, with no formal experience at all.
We have recently added a new two-day course. Train the Virtual Trainer is designed for anyone who is looking to start training remotely and increase confidence in providing engaging online learning sessions. 
The TPMA Certification Essentials course, meanwhile, is a four-day course for trainers with at least 6 months of practical training experience, ending in a formal and industry-recognised Institute Certified Training Practitioner qualification from the Learning and Performance Institute.
To find out more about courses, contact us and we'll be able advise what course is best for you.