4 Good News Stories From May 2020
In: Blog
Date: May 11, 2020
By: Billy Burgess
We're currently enduring the worst public health pandemic in 100 years. Life has already undergone dramatic change and a return to "normal" is still a long way off. But despite seeming to move from one cataclysm to another in recent months and years, we live in profoundly progressive times. Modern humans are capable of amazing things.
Here are four good news stories to provide respite from the doom and gloom of a regular news bulletin.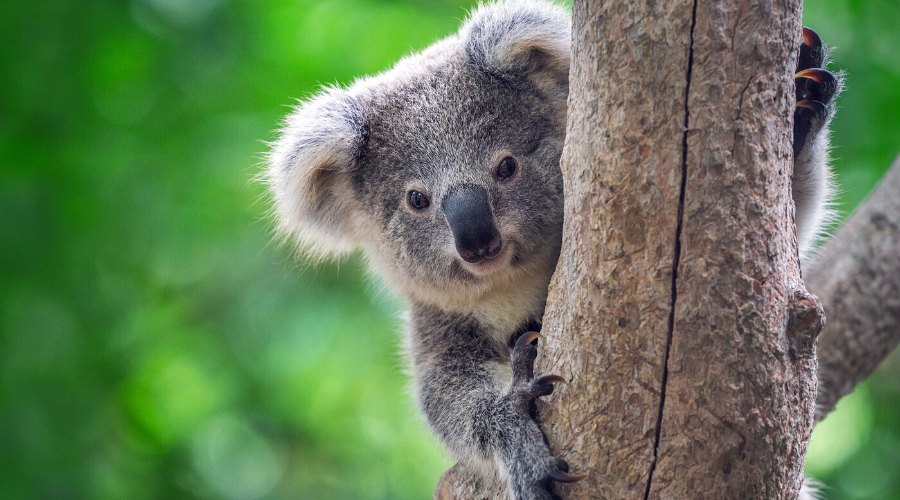 Plastic bottles become house-powering solar panels
Budapest-based sustainability start-up Platio Solar has unveiled an ingenious method for integrating solar technology into urban environments. The Platio Solar Paver is a solar panel that can be installed into residential driveways with the aim of providing clean electricity for your house or electric car.
The best bit? Each Solar Paver is made from 400 PET bottles – i.e. the most common bottle used to package drinking water or fizzy drinks. The waste caused by these bottles is causing an ecological crisis that "rivals the threat of climate change." Platio says the PET bottles are more durable than concrete when compressed into pavers. In terms of efficiency, the company is confident that a 20m2 paver can produce enough energy to power an average household for 12 months.   
Clear blue skies in India
We've grown accustomed to seeing absurd stories in the daily news; things that just a couple of months ago would've been truly unthinkable. High on the list of "you gotta be kidding me" headlines was the announcement in late March that India's 1.3 billion-strong population would be going into lockdown.
The logistics of this are mind-boggling, particularly given the number of people living in poverty in India is higher than the entire population of Western Europe. But the lockdown imposed by PM Narendra Modi has inadvertently produced one of the Coronavirus' most touching silver linings stories. Namely, the removal of cars from roads across the country has brought about a drastic reduction in air pollution.
India is typically home to some of the world's dirtiest air — the skies in New Delhi tend to be a murky shade of grey. Now, however, residents are looking up (presumably from their bedroom windows) to glimpse bright blue skies. Delhi has been known to report air pollution 20 times higher than what's deemed safe by the WHO. But in recent weeks the city's air has jumped into the "good" category on the Air Quality Index.
Koalas return home
2019 was Australia's hottest year on record. So hot, in fact, that the country's bushfire season started in winter. The most populated state, New South Wales, recorded its worst fires on record in terms of area burned and properties destroyed. The NSW fires are also estimated to have killed 800 million animals.
Volunteers, fire fighters and animal protection organisations worked hard to save as many animals as possible. This included a heroic effort to rescue several koalas from a koala hotspot on NSW's mid-north coast. The severely burnt koalas were then taken to the Port Macquarie Koala Hospital, where they have since been tenderly resuscitated.
One of the hospital's most famous patients is Anwen, who became a social media celebrity after she was rescued from the fires with burns on 90% of her body. The hospital's clinical director, Cheyne Flanagan, told the ABC that Anwen's "burns have healed, she's [had] good claw-return, so it's all about letting them be koalas again." As a result, Anwen and several other koalas were recently returned to their natural habitat.
South Korea gets its first feminist political party
The Women's Party launched in South Korea on International Women's Day (March 8). It's the country's first ever feminist party and the party's formation reflects the growing feminist movement in the Korean Republic. The Women's Party had already attracted 8,000 members by the time of its launch, with co-founder Kim Eun-ju telling Reuters that "Women's [issues] have been marginalised by other parties and we want to put them at the forefront."
South Korea has a poor historical record on sexual discrimination and violence. The socially conservative, patriarchal nation continues to uphold strict beauty standards and only last year lifted a decades-old abortion ban. There is still much work to be done and the Women's party hope to lead the way. "We want to highlight the seriousness of discrimination, violence and inequality against women," said Kim Eun-ju.
Why not sign up to our newsletter?
Sign up to our monthly newsletter, full of tips, tricks and news to help you to be happier and more productive at work.
Sign up here
Boost Productivity While Working at Home
Learn remotely with Happy's Live Online Learning courses. All sessions are interactive webinars. The facilitator guides learners through the material, encouraging participation and interaction.
Our Five Day Productivity Blitz will introduce you to four tried and tested productivity techniques. By the end of the five day blitz, we guarantee you will be more productive than before. Our next course date is 20th November. Find out more
Our one-day Effective Time Management workshop explores the need for reflection, planning, organising, setting goals and responding to day-to-day activities and demands. Find out more
Our facilitator will take you through the course material through a blend of activities and discussion, just like our classroom sessions. And because it's online, you can learn from home and fit the session around your other commitments.
Why learn online with Happy?
Interactive and engaging - just like our classroom sessions
Bitesize or full-day sessions - fit around your schedule
Learn from home - all you need is a quiet place to call from and an internet connection
IT Helpline - 2 years of free support after your course
No quibble money-back guarantee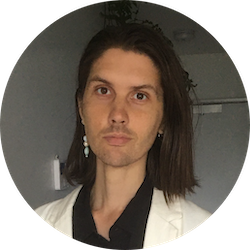 Billy Burgess
Billy has been writing blogs for Happy since 2017, covering mindfulness, stress management, confidence building and emotional intelligence as well as offering handy tips for Office 365 users. He's also an established arts, culture and lifestyle writer.
More by Billy