2023 Happy Workplaces Conference
Our Happy Workplaces Conference is our biggest event of the year — save the date for 15th June 2023!
Due to the success of previous years, we will be holding this event online via Zoom. As always, this event will include lots of discussion and interaction, with the opportunity to meet others who are on their journey to create happy workplaces.
Course Overview
Prices
Standard Price

£195*

Public Sector Price

£150*

Charity Price

£95*

*Per person, excluding VAT
Duration

1 day

Location

Interactive online sessions delivered via Zoom. The link is sent to you after booking.

Online
Join our movement to create happy workplaces
Imagine a workplace where people are in control of the work they do. Imagine they have freedom, within clear guidelines, to achieve their results. Imagine they are able to have the life balance they want. Imagine they are accountable for the work they do, rather than the time they spend at their desk.
This is what we mean when we talk about happy workplaces — organisations where staff feel trusted and have freedom within clear guidelines to do their work.
We will be hosting this event online via Zoom, but ensuring that it is still fun, interactive and full of energy. We use break out rooms to ensure you have time to discuss the ideas and how you could implement them in your workplace.
Scroll down to the bottom of the page to buy your tickets, or contact our friendly team.
Give staff freedom within clear guidelines, says Henry Stewart
Henry Stewart speaks to the Eth Word about management and creating freedom within clear guidelines for staff in this short interview.
Our Speakers
Our speakers are dedicated to creating happy, productive workplaces around the world, giving their experiences and practical steps you can do to change the culture in your own organisation.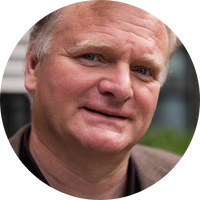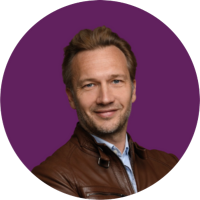 Arnaud Collery, founder of Stand Up For Passion
Authenticity is your new Currency
How life tests us and tests us again until we become our true self. We should look what our soul needs to experience to be free of others' expectation.
Arnaud Collery is a serial entrepreneur, international keynote speaker, and coach specializing in the future of work, employee performance, and happiness. With over 300 speaking engagements to his name, including 3 TEDx talks, Arnaud is recognized as a leading expert in his field. He is the author of two self-development books, Mister Happiness (Larousse, 2018) and Réinventez Votre Vie (Reinvent Your Life, Ideo, 2022).

Arnaud is the founder of Stand Up For Passion, a storytelling series featuring entrepreneurs and people from all walks of life who share extraordinary moments of truth. The event has gathered thousands of people and has traveled to countries such as Nepal, Japan, France, the UK, Canada, and Aruba. Many notable tech entrepreneurs have graced his stage, such as Alexandre Mars, Mathieu Nouzareth, and Ilan Abehassara.

Arnaud has pioneered the concept of "Chief Happiness Officer" and has conducted workshops for notable organizations such as the United Nations, World Happiness Summit, Dubai Expo, Google, Cartier, and Dior. He has been seen on NBC, MTV, E!, Le Monde, Les Echos, BFM Business, Capital, and Europe1. As a former Last Comic Standing Comedian and Start-up leadership fellow, Arnaud's dynamic personality and expertise have made him a sought-after speaker and coach worldwide.

Born and raised in Paris, Arnaud spent 20 years living abroad, mostly in the US and Japan, making him a true global citizen unbound by borders. He has worked in more than 30 countries for clients that include UNICEF, UNHCR, Google, Nestle, Cartier, Chanel, and Careem. Arnaud has appeared on stages, TV shows, and radios worldwide, including Europe, the US, Asia, Latin America, and the Middle East. He is the dad of a 5 year old.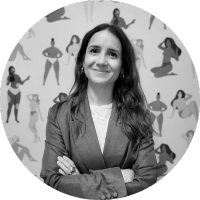 Natalie Haskell, Chief Executive of CoppaFeel!
Enabling Happy Workplace Ideas 
Building a culture of Trust and Freedom
Natalie Haskell is the Chief Executive of breast cancer education charity CoppaFeel! She has been at the charity for 8 years, formerly responsible for CoppaFeel!'s brand, communications and marketing, stepping up to run the charity in 2017. She has played a leading role in the growth of the charity, spearheading more diverse, inclusive and accessible breast cancer campaigns and resources to ensure that all people have have the agency to advocate for their own health, with the mission of ensuring that all breast cancers are diagnosed early, where treatments are more effective and survival rates are higher.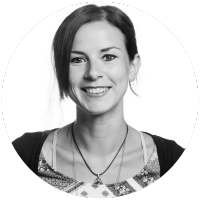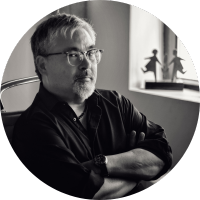 Alex Soojung-Kim Pang, director at 4 Day Week Global
Rest: Why you get more done when you work less
Alex Soojung-Kim Pang is director of research and programs at 4 Day Week Global, a nonprofit promoting the 4-day workweek. His books — Work Less Do More: Designing the Four Day Week (Penguin, 2023); Shorter: Work Better, Smarter and Less — Here's How (Public Affairs, 2020); Rest: Why You Get More Done When You Work Less (Basic Books, 2016), and The Distraction Addiction (Little Brown, 2013) — show how companies and individuals can better integrate rest, creativity, and focus into digital-age lives and work. Alex has been a senior consultant at Institute for the Future and Strategic Business Insights, and during his academic career was affiliated with Stanford University, UC Berkeley, Microsoft Research Cambridge, and Oxford University. Alex received a Ph.D. in history and sociology of science from the University of Pennsylvania.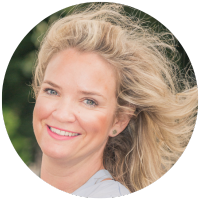 Rachel Law, founder and CEO of PossAbilities
The Power of Dreams
Rachel Law explains the importance of following the chain of curiosity, being naive and believing in dreams and how it has made PossAbilities a haven of happiness.
Weary of 'death by a thousand cuts' whilst working in local authority adult social care, Rachel knew there had to be a better way.
It's one thing to believe it, yet quite another to become a modern day 'pied piper' and persuade 220 staff to follow you from the council role into a wholly independent social enterprise. But Rachel did it, and in 2014, PossAbilities was born.
Eight years later, PossAbilities has had eight consecutive years of growth from £6 million turnover to £18 million, eight consecutive years of surplus, and has built reserves from zero to £6 million — and has grown from 220 staff to over 600.
This is not a story of corporate strategy and organisational structures. It's a story of passion; pigs; goats; an urban farm and wellbeing garden; backed by a Happiness Manifesto and a permission to have fun.



Why Happy is a Great Place to Work
Sal Agoro, Desktop Application Trainer at Happy
I originally joined Happy as a Trainee IT Trainer. Though I had coordinated and delivered training in a previous job, Happy's delivery style has a completely different and positive vibe. Unlike a "Show and Tell" style, it's learner-focused, involving, interactive and very engaging. The recruitment and selection process were not like previous interviews I attended, rather it focussed on demonstrating how I would do the job. I am super impressed with Happy's culture, principles, and values. I've acquired not just training skills that allow me to continue providing high quality, joyful learning journeys, but I have also acquired other skills, such as leadership and coaching skills, having difficult conversations as well as critical thinking skills to address complex situations effectively. These have helped me to face not just work, but personal life challenges with confidence. I've now been at Happy for over 7 years and counting – it is truly a great place to work!
Laura Ffrench, Account Manager at Happy

I started at Happy about 3.5 years ago after years of working in events for membership organisations, and experiencing multiple diminishing managers who negatively impacted my mental health. I discovered Happy had a café job, so, although it felt like quite a step down, the culture and values seemed very appealing, and I took the risk. I have absolutely no regrets, I am now an Account Manager and looking to progress my role further as a champion and leader at Happy, having finally found an organisation and management style that I feel very proud to work for. I never expected to find so much joy from work, but I do feel like one of the lucky few.
Rebecca Satomi, Account Manager at Happy
I joined Happy just over a year ago following a 12 year career in retail management. Happy was recommended to her by a friend who sent me the information on the vacancy for an Account Manager. She said 'this is the perfect job for you, you'd be a perfect fit!'. I applied and here I am. Joining Happy is the best decision I have made in my career. I made the decision to leave retail because I was undervalued, overworked and burnt out. My physical and mental health was suffering. Since joining Happy, I can now say that the opposite is true. I have found joy at work in a supportive environment where I am trusted and challenged to do more; to be more.
Feedback from our previous events
Here's just some of the great feedback we received from our 2022 Happy Workplaces Conference:
"Inspiring, thought-provoking, speedy, varied, fun. What's not to like?"
"So inspirational — fantastic speakers and practical solutions!"
"I've enjoyed the flow, interaction, different speakers — it's been a great day all round and I've come away feeling quite energised about things I can do"
"The speakers were all amazing and had so many actionable takeaways. Loved getting to speak to so many people across so many industries and learning from them!"
"The breakout rooms were great. The speakers were inspiring and I feel excited that the workplace could be fun!"
"Lots of tools used to maintain engagement — frequent short breaks, Liberating Structures, dancing with prizes!"
What can you expect from an online Happy conference?
Interactive and engaging - just like our face-to-face events
Regular discussions in break out rooms with other attendees
Fun activities to keep you involved throughout the day
A focus on stories, real-life scenarios and 'nickable' ideas
Book now
Select your ticket below, or contact us for bulk order options.
Conference Ticket
There are currently no upcoming public course dates available. Please email our team on
hello@happy.co.uk
and register your interest for this course. We'll let you know as soon as a date is available.
What can you expect from an online Happy conference?
Interactive and engaging - just like our face-to-face events
Regular discussions in break out rooms with other attendees
Fun activities to keep you involved throughout the day
A focus on stories, real-life scenarios and 'nickable' ideas