Conferences and Events
Are you committed to creating a happy and engaged workplace? Our calendar of conferences and networking events are for you.
Speakers at previous events have represented some of the world's best workplaces, such as Twitter, Google, Innocent, WL Gore (makers of Goretex), the John Lewis Partnership, the National Trust, the National Audit Office, Foundation SP and Propellernet. You will leave feeling inspired and energised with new, practical ideas that you can implement the next day.
Upcoming Conferences
2020 Happy Workplaces Conference
Stay tuned for more information about the 2020 Happy Workplaces Conference, which will take place online. 
Join our movement to create happy workplaces
Imagine a workplace where people are in control of the work they do. Imagine they have freedom, within clear guidelines, to achieve their results. Imagine they are able to have the life balance they want. Imagine they are accountable for the work they do, rather than the time they spend at their desk.
This is what we mean when we talk about happy workplaces — organisations where staff feel trusted and have freedom within clear guidelines to do their work.
The Happy Conference Methodology
How do we make our conferences great, interactive experiences — where you don't have to make an effort to meet people and you also get the chance to talk about what you hear?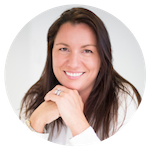 We must have talked to at least 90% of the people in the room with the mix of speed networking, speaker questions for table discussions, break-out sessions and quick-fire breaks. If anyone is putting on a conference in the near future, have a chat with team Happy, I'm sure they would help you elevate the day and enable ever attendee to come away raving about it.

Nikki Gatenby, Managing Director of Propellernet
Past Conferences
Download PowerPoint slides, browse image galleries and watch videos from our past conferences on our Blogs page. Filter posts by Conference Videos (Full) to see the full talk, or by Conference Videos (Short) to watch a 2-3 minute highlight from each speaker.
Speakers For Your Event
As well as speaking at our own events, Cathy Busani and Henry Stewart speak at events around the country. They will motivate and inspire any listener into creating their own great workplace.