Conferences and Events
Are you committed to creating a happy and engaged workplace? Our calendar of conferences and networking events are for you.
Speakers at previous events have represented some of the world's best workplaces, such as Twitter, Google, Innocent, WL Gore (makers of Goretex), the John Lewis Partnership, the National Trust, the National Audit Office, Foundation SP and Propellernet. You will leave feeling inspired and energised with new, practical ideas that you can implement the next day.
Upcoming Conferences
Happy Teams and the Buurtzorg Way
This workshop is a collaboration between Happy and Buurtzorg BI (Britain & Ireland), exploring how to build real trust in your organisation and how to make self-management succeed.
This workshop on 10th December will not only inspire and enthuse but will also show some practical steps you can take away and use to improve staff engagement and involvement.
Find out more and book your place
2020 Happy Workplaces Conference
This year's conference took place on 30th July via Zoom. We were delighted to welcome James Shaw, a minister in the New Zealand government on putting wellbeing at the heart of policy and Ynzo van Zanten of Tony's Chocolonely on creating a culture of happiness to achieve an important mission (ending slavery in the chocolate industry).
If you missed the event, we are now offering recordings from the day for just £25 per person for individual access. Please ask us for details if you'd like to purchase access for your entire organisation.
What are Happy's online events like?
In this short video, take a look at some of the ways that we create interactive, engaging experiences online using Zoom.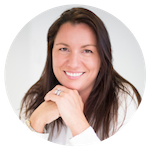 We must have talked to at least 90% of the people in the room with the mix of speed networking, speaker questions for table discussions, break-out sessions and quick-fire breaks. If anyone is putting on a conference in the near future, have a chat with team Happy, I'm sure they would help you elevate the day and enable ever attendee to come away raving about it.

Nikki Gatenby, Managing Director of Propellernet
Past Conferences
Download PowerPoint slides, browse image galleries and watch videos from our past conferences on our Blogs page. Filter posts by Conference Videos (Full) to see the full talk, or by Conference Videos (Short) to watch a 2-3 minute highlight from each speaker.
Speakers For Your Event
As well as speaking at our own events, Cathy Busani and Henry Stewart speak at events around the country. They will motivate and inspire any listener into creating their own great workplace.