The Art Of Coaching In The Workplace
In: Blog
Date: Oct 24, 2022
By: Claire Lickman
As we move away from hierarchical workplaces we are seeing a conscious move from manager-employee relationship to a coaching relationship. When you hear the word coach it may bring to mind an authoritative figure who'll make you work in your pants but do not fear, modern coaching is very different.
In this blog, written by our Digital Marketing Assistant Dolly Osborne, we'll take you through some tips to perfect the art of workplace coaching.
Hi, we are Happy
We are leading a movement to create happy, empowered and productive workplaces.
How can we help you and your people to find joy in at least 80% of your work?
More about Happy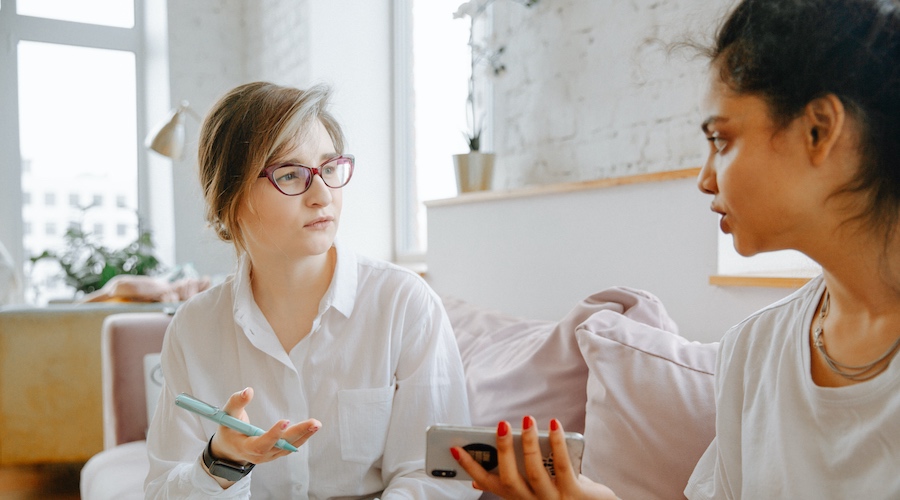 Say the word "coaching" to me and I envisage a stout man in a red tracksuit with a whistle on a cord around his neck, standing on the edge of a sports pitch shouting instructions to mortified players. While this image remains an enduring one, its resemblance to successful coaches in real life is becoming increasingly diminished. Wider society, and the business world in particular, have often looked at successful sporting teams to find inspiration for how to improve performance; and just as the figure of the angry, swearing manager giving footballers "the hairdryer treatment" is waning, so the prevalence of coaches – those who support and develop us – is growing throughout society.
So what makes a good coach?
Make it personal
In his book Red or Dead, David Peace recounts how the great Liverpool Football Club manager, Bill Shankly, would often take the time to speak to each of his players individually before a match. A workplace coach might be responsible for coaching one person, several people or a whole team. Whatever the case, coaching should mostly take place in a one-on-one situation, where the person being coached can feel they have the complete attention of the coach, allowing them to give and receive feedback and information without distraction
Make it a two-way street. 
We all know the saying about giving a man a fish. The same goes for developing people's skills. Feeding someone the answers they are looking for does little to expand their knowledge or develop their skills. Encouraging your colleagues to find their own path to progression not only makes it more likely that learning points will be embedded, but also gives them a sense of achievement.
Don't see problems, see challenges. 
When you look at the pressure that sports coaches appear to be under, do you ever find yourself wondering why they do it in the first place? Sure, for the elite level there's a chance of glory, but what about the local under-10s team? For many coaches, the motivation isn't money, or fame, or glory; but the simple pleasure of seeing someone enjoying doing something they once struggled with and the warmth of pride from having helped. This is no different for workplace coaches. A good coach sees a colleague with a number of difficulties as an opportunity to have a positive impact.  
Never think the job is done. 
It's easy to look at your team and feel like they have it all together, that there's nothing they can learn or improve on. In sports, though, it's a maxim that those who don't improve regress. Setting aside time to discuss with even the most competent colleague their challenges and concerns will often elicit some surprising responses. Most of us never feel like we've got it down completely and being allowed to air our own insecurities and explore solutions can be invaluable.
Seek out a coach for yourself. 
It is easy for those in positions of responsibility to neglect their own development. The best coaches are continually seeking to develop their own knowledge and skills as much as they are those they are coaching.
A final word from Ron O'Brien, American Olympic diving coach: "What keeps me going is not winning, but the quest for reaching potential in myself as a coach and my kids as divers. It's the pursuit of excellence."
Related blogs
Why not sign up to our newsletter?
Sign up to our monthly newsletter, full of tips, tricks and news to help you to be happier and more productive at work.
Sign up here
Develop Your Coaching Skills With Our Workshop
Happy's one-day Effective Coaching Skills for Leaders programme will show you how to place your people at the heart of what you do by developing your coaching skills. You will learn from your own personal insights and our experiences at Happy to enhance your ability to coach those around you to become more motivated and find their own solutions.
Our workshops are also available for private groups — contact us for availability and pricing.
Why choose Happy?
Award-winning learner-focused approach
Small class sizes to give personal one-to-one support
Two years of free support after your course
Private group options available
No quibble money-back guarantee on all courses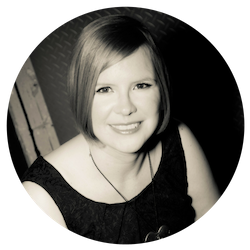 Claire Lickman
Claire is Head of Marketing at Happy. She has worked at Happy since 2016, and is responsible for Happy's marketing strategy, website, social media and more. Claire first heard about Happy in 2012 when she attended a mix of IT and personal development courses. These courses were life-changing and she has been a fan of Happy ever since. She has a personal blog at lecari.co.uk.
More by Claire