Happy People – Executive Coaching Testimonial
In: Blog
Date: Apr 16, 2013
By: Jonny Reynolds
Are you new to leadership role? Have you have been an executive, leader or manager for a long time?
Hi, we are Happy
We are leading a movement to create happy, empowered and productive workplaces.
How can we help you and your people to find joy in at least 80% of your work?
More about Happy
Your own development and behaviour is crucial to your role and your organisation. To be the best at work all the time and be the leader you want to be, sometimes you have to stop , take stock and perhaps work on some areas. Taking coaching from an expert outside of your organisation means you have the time, space and confidentiality to address any issues, build on your strengths and confidently take the steps you need to be the leader you want to be. To find out more about our Executive Coaching please contact cathy@happy.co.uk.
Executive Coaching Testimonial from one of our clients
"Cathy Busani from Happy coached me when I took my first Chief Executive role. Cathy was incredibly helpful at helping me to work out what sort of Chief Executive I wanted to be, how to have the courage of my convictions and how to deliver what I was best at to my charity. At no time did Cathy tell me what I should be doing, she very nicely forced me to work that out for myself, which is a much more effective way of learning."
"As a new Chief Executive it can be lonely, and Cathy provided me with someone I could moan to when things were challenging, but she always helped me to turn around and tackle those challenges and deal with them in a way that helped me to build the sort of organisation that I wanted my charity to be."
"I would thoroughly recommend Cathy as a coach to anyone in a new role at senior level; she certainly enabled me to become a more effective and determined Chief Executive and both I and my charity benefited as a result of her coaching work."
About Happy People
Happy People are the Soft Skills, Leadership and Organisational Development division of Happy Computers. We facilitate events and courses here at Happy HQ in London, at your chosen venue and even in the virtual classroom as a Live On-line Learning session.
Working with organisations across all sectors, Happy People create bespoke events tailored to an organisations specific requirements. We also facilitate a full programme of scheduled public events including the very popular 'Course of the Month', featuring a different topic every month at a very special price. Join the mailing list here.
Happy People also offer Belbin team profiling and Cultural Surveys. 
If you would like to know more about Happy People or the courses and events we facilitate please contact us.
Why not sign up to our newsletter?
Sign up to our monthly newsletter, full of tips, tricks and news to help you to be happier and more productive at work.
Sign up here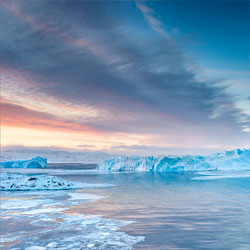 Jonny Reynolds
Jonny worked at Happy for over 11 years, starting as Operations Manager and working his way up to Business Stream Manager.
More by Jonny