Google Workspace vs Office 365: Which is Better?
In: Blog
Date: May 09, 2016
By: Claire Lickman
You've probably heard a lot about the Google Workspace (formerly G Suite) and Office 365. But what are they, and what are the differences?
Hi, we are Happy
We are leading a movement to create happy, empowered and productive workplaces.
How can we help you and your people to find joy in at least 80% of your work?
More about Happy
Google Workspace and Office 365 are both Cloud-based solutions.
A Cloud-based solution means that everything is online – and because this information is backed up and stored across multiple servers, your data is safe and secure.
While Office 365 is the most popular solution with approximately 345 million users to Google's 6 million, for small businesses Google Workspace is a realistic and affordable choice.
About Google Workspace
Google Workspace is similar to the free Google Drive that you might use at home, but designed for businesses. Users can have their own customised email, under their own domain name, while still allowing users to use the familiar Gmail interface or access their emails using Microsoft Outlook. Users also benefit from 24 hour email and phone support from Google and 99.9% guaranteed uptime.
Users of Google Workspace can also manage their files with Google Drive (with twice the amount of space) and make encrypted, HD video meetings through Google Meet with up to 30 people. They can also manage calendars, documents and spreadsheets through Google Docs, Google Sheets, and Google Calendar.
Google Workspace was designed from the ground-up to be a Cloud-based service, and is all online – so its Apps can be used on any device at any time, and it has the same look and options on both PC/Mac, tablet and mobile phone. (Unlike Microsoft Office products, which were originally created as PC/Mac software and converted to an online Cloud-based experience later.)
Google Workspace starts from £5 per user per month, with a minimum commitment of 1 year. This includes custom and secure business email, up to 100 people in video meetings, 30gb of storage per user, security and management controls, and standard support.
About Office 365
Office 365 is based around the Microsoft Office package. This gives users the latest version of Microsoft Office (which is constantly being updated), and includes Excel, Word, PowerPoint and Outlook, and OneNote for Windows or Mac. All users receive 1TB of data and can use a branded email address.
Each user can install the full Office package on all of their devices, though you can only be signed in to a maximum of five at once. There is also an online version of Office that can be accessed through a web browser, and is more limited.
Their package is available from £4.90 per user per month, which includes just the online (and more limited) versions of Microsoft 365 apps, meetings with up to 300 people, 1TB of file storage on the Cloud per user, and phone and web support.
The full Microsoft Office experience (with PC/Mac, tablet and mobile phone installations), this is priced from £10.30 per user per month, and includes both Publisher and Access for PC users.
Summary
Both applications can be installed on smartphones and tablets (both Apple devices and Android), and with Google Workspace you can use Docs, Sheets and Slides without internet access. However, everything in Google is online-based, which makes it really flexible – it was created with working and collaboration with others in mind.
At Happy, some members of our team find collaborating on a Google document much easier than with an Office document – just click 'share' on your document and enter the email address of the person you want to collaborate with.
Plus, because it is all online, Google Workspace can be used on as many devices as needed for each login.
Office 365 on the other hand has the option of the full Microsoft Office package, which allows users to install the full Office suite on up to five PCs/Macs, five smartphones, and five tablets – though only if you pay for the more expensive £10.30 per user per month tier. But as many of us have used Office for years, since its inception in 1990, it does have instant familiarity and ease of use that Google might not.
Being online and browser-based has some limitations. If you use more advanced features in Excel such as statistical analysis, Macros or data modelling, then this isn't something that Google is currently able to support in Sheets. But users who don't require the full suite of features that Office supports won't notice any differences – common formulas, charts and Pivot Tables will work as you expect.
Both Office 365 and Google Workspace offer a full support packages for users, including telephone support and live chat.
Any work you do offline will be synced to the online versions – both Google Workspace and Office 365 will automatically update your files for you. It will also automatically update your calendar, contacts and email.
Both solutions offer practical and affordable cloud-based solutions for users, though Google Workspace is becoming more and more popular, particularly with small businesses and companies with younger employees, who are used to using Google for their personal files.
Why not sign up to our newsletter?
Sign up to our monthly newsletter, full of tips, tricks and news to help you to be happier and more productive at work.
Sign up here
Learn to work smarter in Microsoft 365 and Google Workspace with our Online Training Courses
Our online training sessions are 90-minutes and full of interaction with your trainer and other learners — just like our classroom training courses!
Each session covers a feature that will help you to be more productive at work. You can take just one session or take several from different Microsoft and Google packages — pick and choose the sessions that will be most relevant to you. And because the sessions are online, you can learn from home at a time best suited to you.
Why learn online with Happy?
Interactive and engaging - just like our classroom sessions
Bitesize or full-day sessions - fit around your schedule
Learn from home - all you need is a quiet place to call from and an internet connection
IT Helpline - 2 years of free support after your course
No quibble money-back guarantee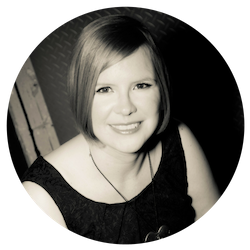 Claire Lickman
Claire is Head of Marketing at Happy. She has worked at Happy since 2016, and is responsible for Happy's marketing strategy, website, social media and more. Claire first heard about Happy in 2012 when she attended a mix of IT and personal development courses. These courses were life-changing and she has been a fan of Happy ever since. She has a personal blog at lecari.co.uk.
More by Claire