Global Majority
Empowerment
Programme for
First-Time Managers
This 14-month Level 3 apprenticeship programme has been developed as a first building block to achieving greater diversity in leadership at entry level.
It creates learning and development opportunities for aspiring leaders from Global Majority backgrounds to gain practical foundations for starting their management journey, while also offering a safe and welcoming space to discuss and overcome the challenges they may face.
In a critical report published in August 2022, the Socio-Economic Diversity Taskforce (led by the City of London Corporation) called on employers to take action to address the stark lack of socio-economic diversity at senior levels, as it threatens productivity, competitiveness, and staff retention.
The cross-industry collaborative survey showed:
88% of male senior leaders are white
86% of female senior leaders are white
Ethnic minority females from a working-class background account for just 1% of
senior positions!
Senior leadership should reflect the same diversity that is in the workforce and communities they serve. To achieve that, we can equip employees from Global Majority backgrounds with the tools and confidence to become the senior leaders of the future.
This is an apprenticeship programme with a difference
Happy has developed this Empowerment Level 3 Team Leader or Supervisor Apprenticeship programme to ensure that people from Global Majority backgrounds can not only start off their management careers with their best foot forward but can also have a safe space where they feel included and valued.
Ideally, conversations around the challenges that those from Global Majority backgrounds face happen when everyone is in the room. But the reality is that in communities where people feel oppressed, they do not always feel safe to talk about it. Here, they can talk about it, process it, and gain the confidence and tools to advocate for change when they are in the room with everyone else.
This programme will give you the opportunity to grow and develop with a personal 1-1 coaching plan. Throughout the course you will have the opportunity to support, manage, and develop team members. You will also be managing projects, delivering operational plans, resolving problems, and building relationships internally and externally. You will receive support with your new skills with expert guidance from your facilitator. This programme will give you the mechanisms and tools to deal with the challenges of an ever-changing workplace.
Benefits of this programme
An Apprenticeship Programme at Happy comes with serious extra benefits, including:
A personal training plan, which will be reviewed and adjusted during review meetings with your facilitator, manager, and yourself at intervals during the course.
Direct 1-2-1 support from your facilitator with coaching, portfolio building days, and workshops built into the structure, but who also frequently go above and beyond to give learners the support they need.
A carefully held space that will encourage peer-to-peer learning (and network forming)
Materials and assignments that have been honed over years to offer an experiential learning experience, so you genuinely retain the learning.
An additional tutor should you need to sit Functional Skills exams.
The support of a caring admin team to support employers and learners throughout their Apprenticeship programme.
Our programme is based on ideas of trust and freedom, of creating empowerment and innovation – and seeing the manager's role primarily as coach to bring the best out of people. These ideas were originally outlined as 10 core principles in Henry Stewart's book, The Happy Manifesto and they form a very real foundation of everything we do at Happy.
What key outcomes do we expect?
Confidence to advocate for yourself and apply for senior management roles.
Can handle difficult people and difficult situations including unconscious biases & microaggressions in a way that promotes a culture of inclusion.
Gain the skills to become a credible leader that inspires trust and autonomy for your team and organisation to work at their best.
Be able to create clear frameworks using effective communication, presentation, and report writing skills.
Develop project management skills including finance management, strategy, operational management, and time management.
What is the qualification you get when you complete it?
Team Leader or Supervisor Level 3 Apprenticeship Qualification
Team Leader Diploma Certificate of Achievement from the Institute of Leadership
Automatic upgrade to Associate Membership to the Institute, including postnominal letters (AMInstLM) and digital credentials
Our programme is accredited by the Institute of Leadership. This confirms our programme has been independently verified and meets the evidence-based standards of their 5 Dimensions of Leadership: Authenticity, Vision, Achievement, Ownership and Collaboration. We are proud to join a community committed to professionalising the roles of leaders and managers to enhance leadership capability.
The recognition you receive for completing the programme is yours throughout your career. This will give you an edge, enabling you to lead exceptional teams and deliver better outcomes for your customers, suppliers, and other stakeholders.
You will be required to complete at least 6 working hours per week in 'off-the-job' training through the duration of the training programme. These 6 hours per week will include training, coaching, assignments, work activities, projects, research, and reflections.
Download the full outline as a PDF
It is a requirement of all apprenticeships to include English and Maths qualifications. You will be exempt from this requirement if you already have English and Maths GCSE grade A-C (or equivalent) certificates and can provide a copy of these.
How much does it cost?
The full cost of the apprenticeship is £7,000 per person. If your organisation pays the Apprenticeship Levy, then the cost can be met in full from the Levy payments.
If your organisation doesn't pay the Levy (ie. the payroll is less than £3 million), then the government will meet 95% of the cost of the programme. This means the cost to your organisation would be £350 per person.
In addition, there is a registration fee of £60 per person for membership of the Institute of Leadership.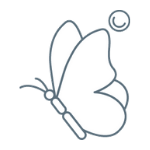 I have 10 years experience as a manager - the course really links everything up for me, it makes me feel I am a good manager but also gives me tools and tips and techniques to find other ways of working. Topics like psychological safety really bring these ideas together. It makes me more likely to look for promotion and makes me want to take on extra responsibilities. Lots of things in the class make me think 'this is brilliant' and I need to share this with the team. If it had been a generic course, I wouldn't have gone for it. The fact that it was a BAME programme made a difference to me applying for it. The content is generally the same but it feels more inclusive and I feel I can have a go at that. It has really built my confidence.

Feedback from an attendee of the Level 5 Global Majority programme