Yvonne Agyei, Head of Benefits, Google (27:38)
In: Blog
Date: Nov 26, 2013
By: Claire Lickman
Yvonne Agyei, of Google, took time while at the recent Happy Workplaces conference to tell us about the benefits structure within Google, and how Google creates happy, healthy staff.
Hi, we are Happy
We are leading a movement to create happy, empowered and productive workplaces.
How can we help you and your people to find joy in at least 80% of your work?
More about Happy
Yvonne Agyei, Head of Benefits, Google (27:38)
Yvonne has been the head of Benefits for Google Inc since mid-2009 and became Vice President in 2012. Her team is responsible for employee benefits, wellness programs, onsite clinics and the Google Children's Centres as well as other "Googley Benefits" such as the take-out benefit for new parents.
She joined Google in 2003 and among other roles led the global university and other staffing programs. She holds a bachelor's degree in psychology from Stanford, an MA in psychology from Northwestern University and an MA in International Relations from The Fletcher School at Tufts University.
Here Yvonne covers why and how Google creates happy, healthy Googlers.
On the one hand its about fun, creative workplaces with lots of colour and feature elements like slides. But its also crucially about trust and autonomy, and hiring the right people.
Look for "Googliness"
"We look for a cultural fit with the company", explained Yvonne. This includes a passion for what you do, interests beyond work. "We like people who travel, we like people who speak more than one language and engage with their community."
"Now we don't hire people if we don't think they are "googly". If they mis-treated the receptionist or came across as arrogant, we would not hire them whatever their skills."
When Google got it wrong
In a period of extreme growth, 2005-2008, there was a focus on hiring the right skills. In 2007 they realised they were having challenges in some of the people they'd recruited, picked up especially in the regular Googlegeist, the employee satisfaction survey. Google realised they had veered off in their hiring practice and had brought in senior people with a more command-and-control approach, "which doesn't work at Google at all."
The response was to dramatically improve the induction process, to help people understand culture and weed out people who have a "tell" approach.
Autonomy is key
I often ask people, at our events, who should set targets – the manager or the member of staff. Most respond that they should do it together. My view has always been that if you can get individuals to set their own targets they will be likely to both set tougher goals and to be more likely to achieve them.
Yvonne makes clear this is also the Google approach. Every quarter the corporate strategy is revealed for the next three months. "As a manager it is not your role to tell your people what they should be doing, rather its a bottom up process. Each Googler is expected to understand what the corporate objectives are and figure out how they contribute." Within three weeks of the whole company objectives being set, every one of the 38,000 members of staff will set their own OKRs (Objectives and Key Results). Which means they each determine what they will be doing for the quarter.
Be transparent, share as much as possible
In their IPO letter Google founders Sergey Brin and Larry Page made clear "We are not a conventional company". For Yvonne a key element is that "I have never worked in a company that shares as much information as Google does."
Every week Sergey and Larry hold TGIF (Thank God its Friday), where they personally talk with hundreds of Googlers at the Mountain View HQ and thousands worldwide. They explain upcoming product launches, and share information on what the company is doing. Plus they take questions and "pretty much nothing is off limits". Googlers use simple online technology to vote questions up and down and decide what gets asked. (Though it took 15 years for somebody to figure out it would work better on Thursday, so more international Googlers can participate in real-time.)
Why not sign up to our newsletter?
Sign up to our monthly newsletter, full of tips, tricks and news to help you to be happier and more productive at work.
Sign up here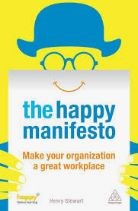 Learn the 10 core principles to create a happy and engaged workplace in Henry Stewart's book, the Happy Manifesto.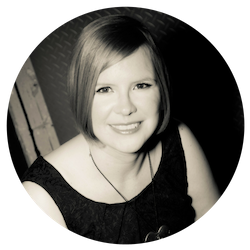 Claire Lickman
Claire is Head of Marketing at Happy. She has worked at Happy since 2016, and is responsible for Happy's marketing strategy, website, social media and more. Claire first heard about Happy in 2012 when she attended a mix of IT and personal development courses. These courses were life-changing and she has been a fan of Happy ever since. She has a personal blog at lecari.co.uk.
More by Claire
Next Conference: 2023 Happy Workplaces Conference
Our Happy Workplaces Conference is our biggest event of the year — and we're excited to announce that it will be back for 2023. Save the date for 15th June 2023!
Due to the success of previous years, we will be holding this event online via Zoom. As always, this event will include lots of discussion and interaction, with the opportunity to meet others who are on their journey to create happy workplaces.
Our speakers will be announced early next year. Previous speakers have included leadership gurus Tom Peters, David Marquet, Liz Wiseman and Bruce Daisley — as well as Andrew Barnes, author of The 4 Day Week, Helen Sanderson MBE, Professor Donna Hall CBE, and Pim de Morre of Corporate Rebels. We've had speakers from organisations such as John Lewis, WL Gore, Buurtzorg, Woohoo inc, Propellernet, Mayden, Next Jump, Foundation SP, Epic CiC, the National Audit Office, and more.
Use discount code EarlyHW23 at checkout to receive your Early Bird discount for 50% off.