Wigan Council: Empowering the Workforce, Empowering the Citizens
In: Blog
Date: Mar 16, 2022
By: Henry Stewart
Donna Hall, the ex-Chief Executive of Wigan Council, will be speaking at the Happy Workplaces Conference on 12th May.
Hers is an inspirational story. According to the Financial Times, Wigan Council faced the third worst austerity cuts in the country as the Coalition government slashed local government spending. Yet, over Donna's time in charge, they managed to improve resident satisfaction by 59% and saw healthy life expectancy rise by 7 years in the most deprived wards.
Hi, we are Happy
We are leading a movement to create happy, empowered and productive workplaces.
How can we help you and your people to find joy in at least 80% of your work?
More about Happy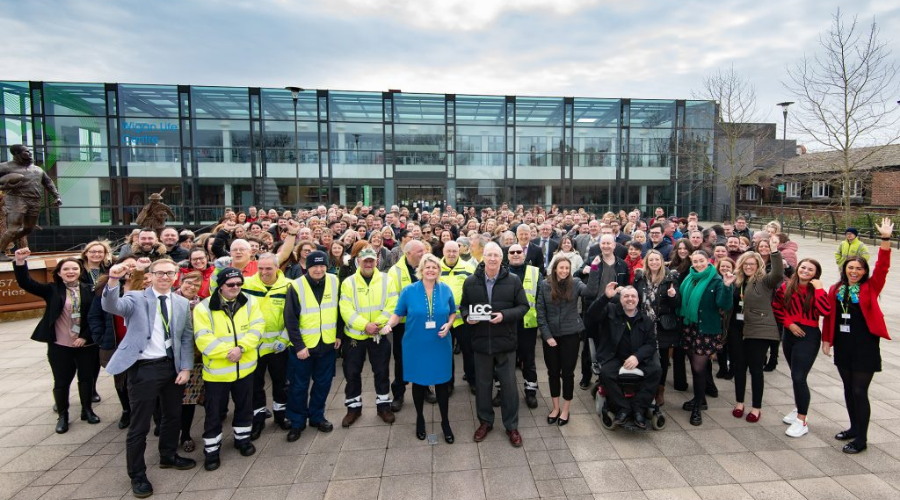 Those amazing figures are despite freezing council tax for ten years. "I know how hard that tax can be on people on low incomes," she explains. "It is too easy to just increase it.
"In the first year we thought it was tough when we had to cut £10 million. The next year it was £37 million."
They introduced the Wigan Deal. It spelled out 'our part' (keep Council Tax low, cut red tape, help communities to support each other, listen) and 'your part' (recycle more, be healthy, protect children and the vulnerable, tell us if we get it wrong).
One example was giving council assets back to the community: libraries, community centres, bowling greens, parks — given to friends groups "who knew had to look after them better than we did, who had the connections." The council provided money and practical help.
They gave two swimming pools to local swimming clubs. "Our politicians were very concerned about whether they would be able to run them. But within a few months they were making a profit (where we had been making a loss), because the people involved knew the local community, they knew how to get people through the door."
Another example was that "we would assess people, refer them, put them into the 'best provision', such as a day centre or residential care. But we weren't having conversations on what they enjoyed doing. It was really expensive but the outcomes weren't great, they weren't happy."
Involving Hilary Cottam (who recently wrote the book Radical Help), they set up integrated neighbourhood teams. They set up 7 integrated place-based schemes, based on 30,000 — 50,000 residents and getting all the different agencies (council, NHS, Police, etc) working together to identify who needed support.
"The key is to think of citizens as the assets in our community and build up their strengths."
In one area they identified 25 'problem' families whose children were on the edge of being taken into social care and mapped out what the Council had been doing.
"We had spent a huge amount of resource over the last ten years to no gain at all for the families. We were spending between £250,000 and £500,000 on each family per year, over the various agencies. To check on the family, to transact with them, spending 80% of the time on continual assessment, but not building a relationship with them.
"We changed the term to 'confident families', identified a key worker who linked in with family and tried to build on the family's strengths. With remarkable results."
They also got rid of the hierarchy in the Council and flattened the structure. There was a massive amount of listening from the leadership and politicians, to front-line staff. "Systematic listening to our people, we did it every two weeks for eight years."
They empowered front line teams to do what was the right thing for communities. They got rid of a lot of assessment and referral processes. "We made it possible for our people to do what they know is the best thing for that person, without needing levels of approval."
They taught an ethnography course to all the staff to vastly improve listening skills. "If somebody went into fix a leaking tap, they would look out for signs of other problems too."
They gave £13 million to 500 new community projects. Not top down but asking 'what do you need from us, together?'
"We also stopped doing things that didn't work. We reduced the number of buildings, often giving them to the community. We reduced the number of processes and we developed values-based recruitment, based on three core values: Courage; Be positive; Be accountable to local people.
"We wanted to support residents to live their best lives." Rather than the whole range of outcomes that the government requires, Wigan Council chose to focus on three: healthy life expectancy; staff satisfaction and resident satisfaction.
The single most important was healthy life expectancy. In the most deprived wards, women's life expectancy was only 50 years. Over the period of The Deal, they improved that by 7 years.
"And resident satisfaction saw an increase of 59%, thanks to the Council listening more.
"We would also go into a community and have a week of action, involving council staff, police and NHS workers. There would be health checks and liver scans. There would be clean ups, tidy ups, you'd get to meet your local councillor.
"We banned pilots and test projects. They often just get parked, even if successful. After lots of listening, we knew what need to be done. It's easy to do projects. It's hard to create a social movement."
Have they had other councils come to see them? "To be honest, we had more people coming from Denmark, than from other Councils in the UK."
Want to hear more from Donna?
Join us for the 2022 Happy Workplaces Conference on 12th May.
As well as Donna Hall, we are very excited to welcome best-selling author Liz Wiseman, Cemal Ezel, CEO of Change Plus, and Marwa Farouq, Global Head of Operations at Teach for All.
Plus, save 25% with a special discount until the end of March.
Keep informed about happy workplaces
Sign up to Henry's monthly Happy Manifesto newsletter, full of tips and inspiration to help you to create a happy, engaged workplace.
Sign up here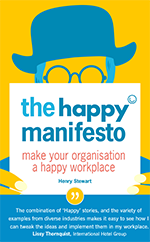 Learn the 10 core principles to create a happy and productive workplace in Henry Stewart's book, The Happy Manifesto.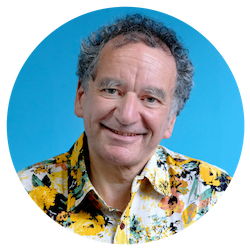 Henry Stewart, Founder and Chief Happiness Officer
Henry is founder and Chief Happiness Officer of Happy Ltd, originally set up as Happy Computers in 1987. Inspired by Ricardo Semler's book Maverick, he has built a company which has won multiple awards for some of the best customer service in the country and being one of the UK's best places to work.
Henry was listed in the Guru Radar of the Thinkers 50 list of the most influential management thinkers in the world. "He is one of the thinkers who we believe will shape the future of business," explained list compiler Stuart Crainer.
His first book, Relax, was published in 2009. His second book, the Happy Manifesto, was published in 2013 and was short-listed for Business Book of the Year.
You can find Henry on LinkedIn and follow @happyhenry on Twitter.
More by Henry
Next Conference: 2024 Happy Workplaces Conference
Our Happy Workplaces Conference is our biggest event of the year, and we'd love for you to join us next year. Save the date for Wednesday 15th May 2024!
This will be a hybrid event — we will host up to 50 people in the venue at Happy's HQ in Aldgate, London, and up to 200 people online via Zoom. The speakers will be a mix of online and in person. However you choose to join us for 2024, there will be interaction, discussion, space for reflection and opportunities to network with others.
All tickets are currently half-price until January 2024.