Why Mental Health Training is a Vital Part of Creating Joy at Work
In: Blog
Date: Mar 10, 2020
By: Claire Lickman
With more and more companies engaging with wellbeing for their staff and recognising the importance of mental health, there's a need for employers to equip their staff with the necessary skills to deal with incidences of mental ill health. That's where our Mental Health First Aid course can be a vital tool for learning. Natalie Salmon explains more in this blog.
Hi, we are Happy
We are leading a movement to create happy, empowered and productive workplaces.
How can we help you and your people to find joy in at least 80% of your work?
More about Happy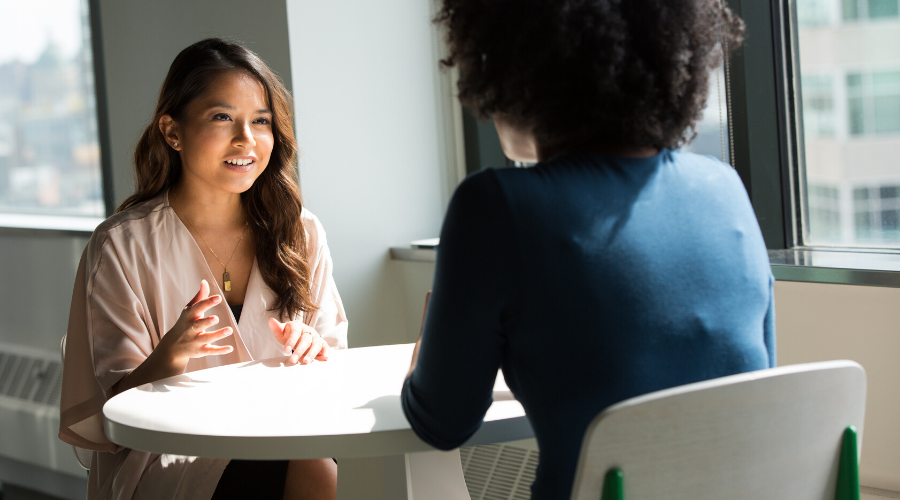 Mental Health has never been more topical. With 1 in 4 people in the UK suffering from a mental health issue every year, it's something that almost all of us are going to be affected by either directly or indirectly at some point in our lives.
Here at Happy we are on a mission to create joy at work by providing training and consultancy services. This is of course an admirable aim, since for most people we spend the majority of our time at work. So, it's highly likely that at some point either our colleagues or ourselves will be affected by mental health issues. As a company we know how important it is to acknowledge this fact and how mental health is a key component of creating happier workplaces.
Currently there's a lack of awareness and a lot of stigma surrounding the subject. 84% of employees prefer to tell their manager they have the flu rather than a mental health issue. Despite 73% of managers feeling responsible for employee wellbeing, only 20% of companies train managers in this area. With such startling figures it seems there's a massive gap in the knowledge around mental health issues.
As well as the stigma at work organisations face a very real business cost of mental ill health with 99 million working days lost every year due to depression and anxiety, and stress related absence rising to 40% of days' taken off sick. That's a cost of £44 billion to the UK economy in terms of staff turnover, recruitment, grievance claims etc.
Since more and more employers are recognising that happier employees mean higher levels of productivity and engagement, it seems there's a convincing argument for organisations to promote workplace wellbeing and help prevent and support poor mental health. Investing in staff wellbeing reaps long-term savings, with workplaces that prioritise mental health report having more engaged and productive employees, who are less likely to need time off sick. Research suggests that addressing the issue of mental health at work boosts employee's productivity by 12% and 60% of employees say they'd feel more motivated if their employer took action to support mental health and wellbeing.
Mental Health First Aid training
The current government has made various manifesto pledges regarding mental health. Many of the country's most notable employers have called on the government to place mental health in the workplace on the same level as physical First Aid in employment and health and safety legislation.
The changes called for would mean that under Health and Safety law, employers would have to provide appropriate training to help employees deal with mental ill-health. Workplaces would also be required to make provision for Mental Health as well as physical First Aid.
With so many compelling reasons to prioritise mental health and recognise its significance in the workplace, we are now running the Mental Health First Aid (MHFA) course.
This is an internationally recognised and licensed course, designed to teach people how to spot the signs and symptoms of mental ill health and provide assistance on a First Aid basis. Becoming a MHF Aider equips people with the knowledge to recognise those crucial warning signs of mental ill health and stress and feel able to signpost someone to appropriate support.
We believe when companies support their employees to become MHF Aiders they're conveying the message that they are supportive of people being able to talk more freely about mental health, thereby reducing stigma and creating a more positive work culture as well as showing they take employee's wellbeing seriously.
By offering the MHFA course we want to ensure that employers who are committed to creating joy at work are able to provide the skills and knowledge that both their managers and general staff need to understand mental health issues. We see this as another very important part of employees who are happy, engaged and motivated.
Why not sign up to our newsletter?
Sign up to our monthly newsletter, full of tips, tricks and news to help you to be happier and more productive at work.
Sign up here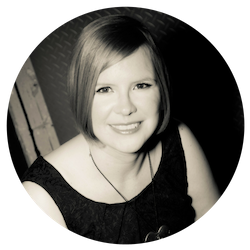 Claire Lickman
Claire is Head of Marketing at Happy. She has worked at Happy since 2016, and is responsible for Happy's marketing strategy, website, social media and more. Claire first heard about Happy in 2012 when she attended a mix of IT and personal development courses. These courses were life-changing and she has been a fan of Happy ever since. She has a personal blog at lecari.co.uk.
More by Claire
Increase your confidence with happy
We give your people simple, practical tools to become the best versions of themselves. Our range of Personal Development programmes will increase their confidence and productivity both at home and at work.
Our workshops includes Assertiveness, Time Management and Stress Management.
How can we help you and your team to succeed?