Why Mental Health First Aid Training is Needed to Support Your Employees Now More Than Ever
In: Blog
Date: May 05, 2021
By: Claire Lickman
With the past year having been one of immense change in the workplace, employers need to place the wellbeing of their staff as a top priority. Happy's Mental Health First Aid course can be a vital tool for ensuring staff are supported, informed and early intervention is made possible. 
In this blog, Natalie Salmon explains that there is a real urgency for employers to be proactive and equip their staff with the necessary skills to deal with incidences of mental ill health in the workplace.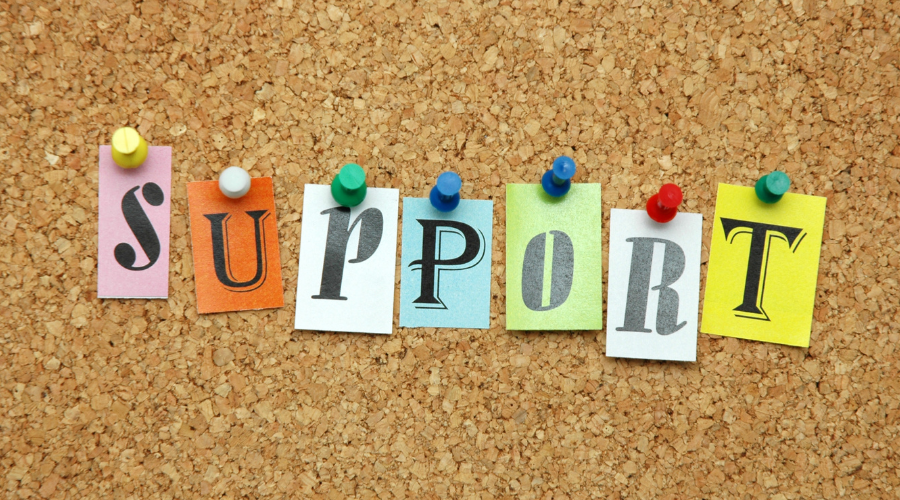 At the start of 2020, Deloitte estimated that a sixth of UK workers were experiencing a mental health issue at any one time, costing businesses between £42-45 billion a year. With an increase from 1.7 million people working from home to 20 million in 2020, staff now face physical isolation from colleagues and higher levels of stress. This has led to employees seeking mental health support in higher numbers from their employers.
The pandemic effect
Lockdowns, home schooling whilst working and a merging of office and home for many workers has meant employees are facing increasing levels of stress and uncertainty. Restrictions may be easing but these challenges are ongoing — one in four people experience anxiety about returning to the workplace and one in three experience unease about their daily commute.
Over one in four people in the UK suffer from a mental health issue every year so this is something that almost all of us will be affected by at some point, either directly or indirectly. These numbers are likely to increase due to the turbulent changes we've all experienced over the last year.
Creating remote supportive, productive workplaces
Creating remote supportive, productive workplaces means ensuring staff's mental health is a key component of creating happier workplaces. Allowing staff to feel engaged and able to communicate when they are struggling is vital.
Currently there's a lack of awareness and stigma surrounding mental health, with 84% of employees preferring to tell their manager they have the flu rather than a mental health issue. Despite 73% of managers feeling responsible for employee wellbeing, only 20% of companies train managers in this area.
With such startling figures it seems there is a massive gap in the knowledge around mental health issues and how to support employees.
Early warning signs
Early warning signs such as a change in behaviour are one of the key ways to spot when employees may be struggling and of course doing this via Zoom is more challenging than in person.
Research suggests that addressing the issue of mental health at work boosts employee's productivity by 12%. In addition, 60% of employees say they'd feel more motivated if their employer took action to support mental health and wellbeing. Staff being seen as people with individual needs, particularly in challenging home working environments, is key to making sure employees feel able to communicate with their managers — and managers need to know what to say and do.
This is a convincing argument for employers to equip staff with the tools to pick up on the signs. Training Mental health First Aiders is one way to achieve this. It also helps to open up the conversations about mental health making it easier for an employee to say they need support and for trained Mental Health First Aiders to start those conversations.
The Mental Health First Aid course
The Mental Health First Aid course is about how to take action as well as awareness and knowing what to say and do. It's about training people with a toolkit (via a Mental Health First Aid plan) to notice how people are doing around them, to be able to have compassionate and empathetic conversations with those who may be struggling, and about tackling the stigma and discrimination that mental ill health still carries. Becoming a MHF Aider equips people with the knowledge to recognise those crucial warning signs of mental ill health and stress and feel able to signpost someone to appropriate support.
With so many compelling reasons to prioritise mental health and recognise its significance in the workplace, we're now running the Mental Health First Aid (MHFA) course. This is an internationally recognised and licensed course.
We believe when companies support their employees to become MHF Aiders they're conveying the message that they are supportive of people being able to talk more freely about mental health. This will reduce stigma and creating a more positive work culture as well as showing they take employee's wellbeing seriously.
We want to ensure that employers who are committed to creating joy at work are able to provide the skills and knowledge that both their managers and general staff need to understand mental health issues. We see this as another very important part of employees who are happy, engaged, motivated and able to bring their whole self to work.
Who knows what 2021 may bring so doing what we can to support people's wellbeing is one thing we can make a decision about.
Why not sign up to our newsletter?
Sign up to our monthly newsletter, full of tips, tricks and news to help you to be happier and more productive at work.
Sign up here
Learn more in our Mental Health First Aid (MHFA) Training Course
Happy's Mental Health First Aid (MHFA) is an internationally recognised training course, equipping people with the knowledge and skills to be able to spot the signs and symptoms of someone experiencing mental ill health issues.
This course develops people's confidence to then be able to signpost someone to the appropriate support.
Why learn online with Happy?
Interactive and engaging - just like our classroom sessions
Bitesize or full-day sessions - fit around your schedule
Learn from home - all you need is a quiet place to call from and an internet connection
IT Helpline - 2 years of free support after your course
No quibble money-back guarantee