The Problem With Annual Budgets [2 Minute Watch]
In: Blog
Date: Jan 29, 2018
By: Claire Lickman
In this 2-minute video, Mira Gvozdenovic (formerly of Coloplast) explains the issues with the traditional yearly budgeting model – and why Coloplast changed to a high-level rolling forecast instead.
Hi, we are Happy
We are leading a movement to create happy, empowered and productive workplaces.
How can we help you and your people to find joy in at least 80% of your work?
More about Happy
The Problem With Annual Budgets
"What we have identified, that at the time was rational, is that the budgets were driving the wrong behaviour – you know, this 'use it or lose it' mentality when you are approaching the year end, November / December, you spend three times more than in the beginning of the year. Of course, because you need to secure your baseline and preferably you should also negotiate some additional resources.
"Another thing – budgets are often prepared for a single department or a function, so that makes it disconnected from the strategy and this drives a lot of sub-optimisation. Third thing, you said it takes a very long time and a lot of resources are put in such a process – two, three, sometimes four months. Not only finance people but all leadership is involved in this exercise, and when you think of the resources put in it and the value at the end, it does not balance.
"And the last thing, budgets are outdated. You know, all the iterations, versions 12, 13, 14, then finally it is approved, that is submitted it in our system, and what happens? We make an organisational change in our marketing function, and what you can see in front of you is that you will have a year where you will do the variance explanation, because of the phasing.
"So, one number cannot do the job – it's back to what Anders showed you this morning. There are a lot of different and conflicting purposes with budgets. So that's what we have tried to define in a new performance model when we decided to skip the budgets and introduce a new model for our organisation. So we said we will work with setting high ambitions, aspirations, where we look into the future 3 to 5 years from now. We will establish a rolling forecast.
"It is a high-level rolling forecast, so the forecast is not prepared at the department level, it is prepared at a functional level, and it's updated once per quarter and we decided to look five quarters in the future, just to come above this frame called financial or calendar year."
Mira was speaking at the 2017 Beyond Budgeting Conference in London, co-hosted by the Beyond Budgeting Institute and Happy Ltd. Click here to view more videos, PowerPoint and blogs from the event.
About Mira
Mira Gvozdenovic has extensive experience within business finance and performance management. She is one of the key persons behind the successful implementation of the beyond budgeting inspired performance model in Coloplast, a Danish med-tech company specialised within intimate health care. Coloplast has since tripled its profitability, become a global player and created a base for sustainable high performance and growth. Mira recently joined LEO-Pharma; a Danish pharmaceutical company specialised within skin care, where she has participated in the re-design of the performance model, which is now under implementation.
You can connect with her on LinkedIn here.
Why not sign up to our newsletter?
Sign up to our monthly newsletter, full of tips, tricks and news to help you to be happier and more productive at work.
Sign up here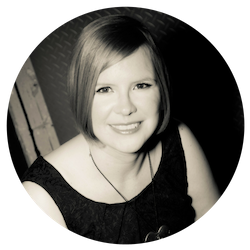 Claire Lickman
Claire is Head of Marketing at Happy. She has worked at Happy since 2016, and is responsible for Happy's marketing strategy, website, social media and more. Claire first heard about Happy in 2012 when she attended a mix of IT and personal development courses. These courses were life-changing and she has been a fan of Happy ever since. She has a personal blog at lecari.co.uk.
More by Claire
Next Conference: 2023 Happy Workplaces Conference
Our Happy Workplaces Conference is our biggest event of the year — and we're excited to announce that it will be back for 2023. Save the date for 15th June 2023!
Due to the success of previous years, we will be holding this event online via Zoom. As always, this event will include lots of discussion and interaction, with the opportunity to meet others who are on their journey to create happy workplaces.
Our speakers will be announced early next year. Previous speakers have included leadership gurus Tom Peters, David Marquet, Liz Wiseman and Bruce Daisley — as well as Andrew Barnes, author of The 4 Day Week, Helen Sanderson MBE, Professor Donna Hall CBE, and Pim de Morre of Corporate Rebels. We've had speakers from organisations such as John Lewis, WL Gore, Buurtzorg, Woohoo inc, Propellernet, Mayden, Next Jump, Foundation SP, Epic CiC, the National Audit Office, and more.
Use discount code EarlyHW23 at checkout to receive your Early Bird discount for 50% off.