The Key Business Question: Will it Make Life Better?
In: Blog
Date: Jan 27, 2014
By: Henry Stewart
"Seven years ago we were a tiny unremarkable company. Last year Propellernet were voted the best search agency in Europe and best small company to work for in UK," says Jack Hubbard, founder and CEO of Propellernet.
Hi, we are Happy
We are leading a movement to create happy, empowered and productive workplaces.
How can we help you and your people to find joy in at least 80% of your work?
More about Happy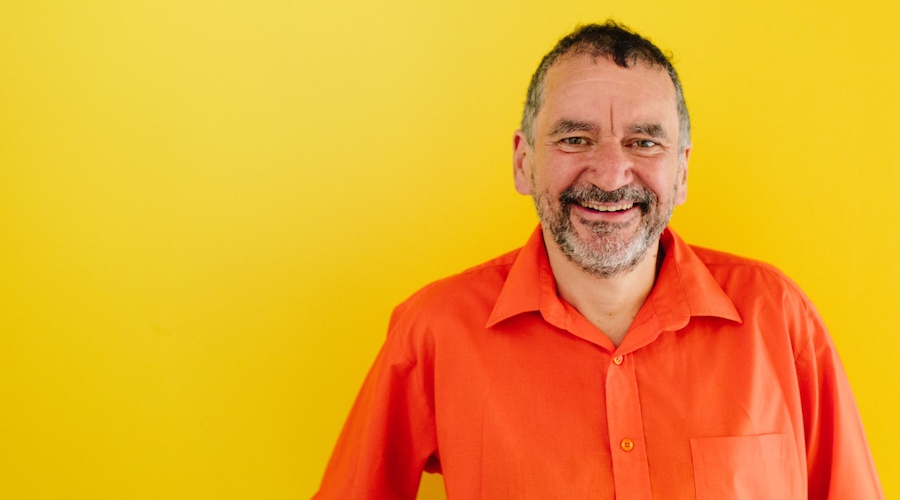 "Our business is about making people's dreams come true". He meant this literally. At Propellernet they have an old gobstopper machine (right), each ball containing one of their people's dreams. When they hit their targets, one person gets to live their dream. Examples include trekking across Africa, going to the world cup or climbing an active volcano in Antarctica.
Jack talked at the Spark the Change conference about how he created a very unique company. "We allocate 5% of our total budget to people's own development. We have aerobics in the board room, we've learnt drawing, we've learnt improvisational comedy. Grounded in well-being, we've become a real creative force. I wanted everybody to fulfil their potential. And that's given me and the business a higher purpose."
This is a great reminder of what business should be about. It's so easy to be led off track by what everybody else says business is about.
"We as people are not a tool to serve business. Business should serve us. It should enable us to share really great experiences, to find adventure, to learn and share and grow. To have this really warm fuzzy feeling that i'm on the right path and all is well in the world. But I struggled to turn this into a business plan that anybody could recognise."
Will it make life better?
The above is the key question that Jack asks. If it won't make life better for our people or our clients, then don't do it. If it will make life better, then do it.
"When you focus on making life better, people come and you make more money. When you focus on making money, it doesn't have the same result and it doesn't make life better." At the same time he focuses on "Revenue per person" so they have the financial resources to make life better for their people.
Jack Hubbard is an inspirational leader. By putting his people first, and focusing on making life not just better but truly great for his people it sounds like he has created a truly great company. I love it.
His current project is set to blow all this away. Dream Valley in the French Alps has chalets, meeting places, places for yoga, ski-ing, Tour De France cycling routes, rivers to canoe down, mountains to climb, and jump off and para-glide down.
I've been wondering this week about what business would be like run along Glastonbury lines (having had a fantastic time at last week's festival). And the answer could well be Dream Valley. I want to go there and experience it. You have inspired me, Jack.
"Music without meaning is a series of noises. Business without meaning is just admin. We are superheroes. We just need to follow our dreams. We are not hear for a long time. We are here for a good time."
Keep informed about happy workplaces
Sign up to Henry's monthly Happy Manifesto newsletter, full of tips and inspiration to help you to create a happy, engaged workplace.
Sign up here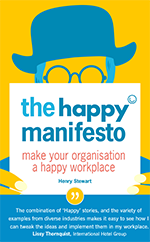 Learn the 10 core principles to create a happy and productive workplace in Henry Stewart's book, The Happy Manifesto.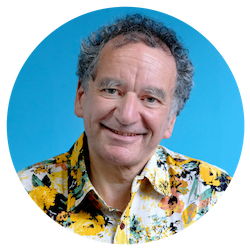 Henry Stewart, Founder and Chief Happiness Officer
Henry is founder and Chief Happiness Officer of Happy Ltd, originally set up as Happy Computers in 1987. Inspired by Ricardo Semler's book Maverick, he has built a company which has won multiple awards for some of the best customer service in the country and being one of the UK's best places to work.
Henry was listed in the Guru Radar of the Thinkers 50 list of the most influential management thinkers in the world. "He is one of the thinkers who we believe will shape the future of business," explained list compiler Stuart Crainer.
His first book, Relax, was published in 2009. His second book, the Happy Manifesto, was published in 2013 and was short-listed for Business Book of the Year.
You can find Henry on LinkedIn and follow @happyhenry on Twitter.
More by Henry