The Importance of 2 Tracks For Promotion
In: Blog
Date: Apr 11, 2023
By: Henry Stewart
A colleague at a client told me, when they started with the organisation, that their manager said to them:
"I'm not really a people person."
"I probably won't remember your name."
"I would much rather be writing reports at my desk."
What should that person be doing? They should not be managing people, and if they are good at writing reports, they should be well paid for it.
Hi, we are Happy
We are leading a movement to create happy, empowered and productive workplaces.
How can we help you and your people to find joy in at least 80% of your work?
More about Happy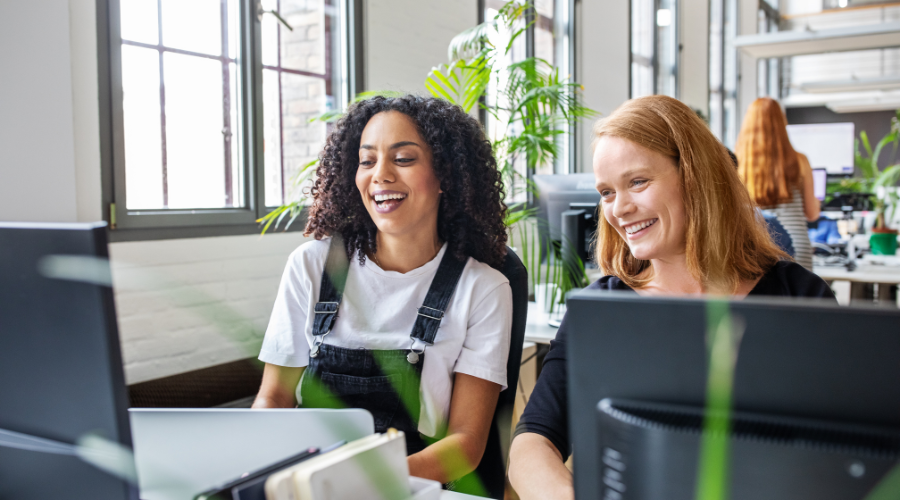 Is managing people the only route to promotion?
The problem is that the only way to get promoted in most organisations (not at Happy, or many of our clients) is to manage people.
Gallup, who has done extensive research on this subject, says that 10% of people are natural managers and another 20% can be taught how to do it. The rest? Let them get on with their core job.
A lot of what we do at Happy is to train managers, based on ideas of trust and freedom. And I think that 30% is a bit on the low side.
But there are certainly some people in management who shouldn't be there. What makes people unhappy at work is often their managers – and not only do they limit their people's abilities, but they also find it stressful themselves.
Black Belts at Cougar
We once ran a management programme with a company called Cougar, a software development company, who put their potential managers on the course.
At the end of the day they went to our facilitator and said, "this really isn't for us. We would prefer to be coding." So, they went back to Cougar and developed a two-track approach to promotion.
One track would manage people and the other track would be based on software development skills and knowledge, based on the 'agile approach' of judo belts.
And to become a "black belt" coder is every bit as attractive as being a great people manager.
Not everybody wants to be a manager
Apple was founded by Steve Jobs and Steve Wozniak, known as Woz. For Mike Markulla, the initial investor, a condition of that investment was that both Steves were on board as full-time employees of Apple.
So Steve Jobs went to Woz and explained that he would no longer be a small cog, but would manage a whole team of engineers. Woz said no, he would rather stay in his current role at HP. Jobs kept trying to persuade him, emphasising his importance and how many people he'd be in charge of.
But Mike Markulla understood something that Jobs did not. He took Steve Jobs aside and explained that Woz just wanted to be an engineer. He didn't want to be responsible for other people.
Jobs changed his approach: he offered Woz great kit, all the resources he needed and promised "Woz, you will never have to manage anybody." That sounded good to Woz and he made the move. The rest is history.
Companies that have dual tracks (or even triple)
At Google, if you have a truly great developer, there is no way they would put them into management. Instead, they pay them a lot of money and let them stick to development work.
Google's engineering teams solved this problem by creating an "individual contributor" career path that is more prestigious than the manager path and sidesteps management entirely.
Similarly, at Mastercard, employees can either progress as consultants (functional) or leaders (managerial). They have these paths in project management and sales, and plan to implement them in product development, marketing and communications.
The post-it would not exist without dual tracks. Arthur Fry at 3M was responsible for developing the best-selling product. Fry admitted that one of the reasons behind his choice to remain in the field and not pursue a managerial career was because of the possibility of becoming one of 3M's highly regarded 'corporate scientists'.
At BP they have triple tracks: functional specialists, functional leaders and business leaders. At Rolls Royce too they have three tracks for promotion: Specialist roles (functional), Technical Manager (functional) and Project Manager (traditional).
Does your organisation have two tracks of promotion? If not, should it?
Related blogs
Keep informed about happy workplaces
Sign up to Henry's monthly Happy Manifesto newsletter, full of tips and inspiration to help you to create a happy, engaged workplace.
Sign up here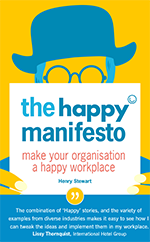 Learn the 10 core principles to create a happy and productive workplace in Henry Stewart's book, The Happy Manifesto.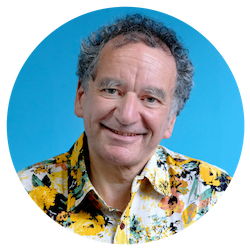 Henry Stewart, Founder and Chief Happiness Officer
Henry is founder and Chief Happiness Officer of Happy Ltd, originally set up as Happy Computers in 1987. Inspired by Ricardo Semler's book Maverick, he has built a company which has won multiple awards for some of the best customer service in the country and being one of the UK's best places to work.
Henry was listed in the Guru Radar of the Thinkers 50 list of the most influential management thinkers in the world. "He is one of the thinkers who we believe will shape the future of business," explained list compiler Stuart Crainer.
His first book, Relax, was published in 2009. His second book, the Happy Manifesto, was published in 2013 and was short-listed for Business Book of the Year.
You can find Henry on LinkedIn and follow @happyhenry on Twitter.
More by Henry
Next Conference: 2024 Happy Workplaces Conference
Our Happy Workplaces Conference is our biggest event of the year, and we'd love for you to join us next year. Save the date for Wednesday 15th May 2024!
This will be a hybrid event — we will host up to 50 people in the venue at Happy's HQ in Aldgate, London, and up to 200 people online via Zoom. The speakers will be a mix of online and in person. However you choose to join us for 2024, there will be interaction, discussion, space for reflection and opportunities to network with others.
All tickets are currently half-price until January 2024.