The Deft Art Of Coaching In The Workplace
In: Blog
Date: Jun 04, 2020
By: Billy Burgess
The stereotypical image of a coach involves an exasperated man chiding a group of ten-year-old football players – there's a lot of swearing, spitting and tears. But coaches are now more prevalent than ever, and we've revolutionised our understanding of coaching efficacy. These days, the blueprint for workplace coaching revolves around listening and collaborating.
In this blog, Billy looks at how coaching consciously diverges from micro-management and command-and-control structures, and its causal link to both individual empowerment and strong intra-workplace networks.
Hi, we are Happy
We are leading a movement to create happy, empowered and productive workplaces.
How can we help you and your people to find joy in at least 80% of your work?
More about Happy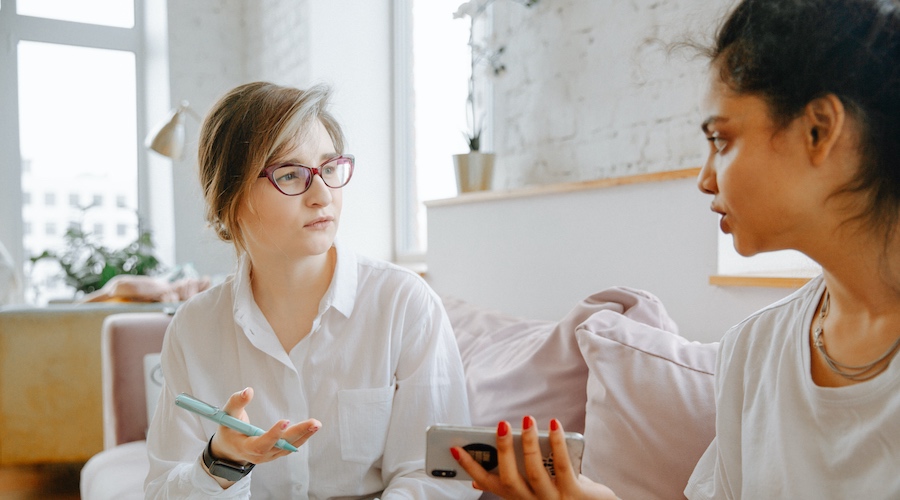 A few years ago, the English men's cricket team was suffering from a crisis of discipline, or so the commentariat would have us believe. It began when the team's star all-rounder Ben Stokes was arrested for aggressively attacking a man outside a Bristol nightclub. The incident occurred midway through a series against the West Indies, and Stokes would later tell a court he'd consumed three pints of beer and as many as seven vodka drinks.
A couple of months later England were in Australia, without Stokes, when wicket-keeper-batsman Jonny Bairstow was accused of head-butting Australian player Cameron Bancroft. The bizarre act, which Bairstow claims was done playfully, happened at a bar just prior to the first Ashes test – arguably the biggest event on the cricket calendar. What on earth were they doing at a bar, again? How could the coach let this happen?
The coach in question was Trevor Bayliss, a famously laidback Australian. Bayliss was certainly no disciplinarian during his four-year stint as England's head coach. Rather, his key contribution was to give the players freedom and responsibility. Bayliss was hired for a very particular purpose – to help England win the 2019 World Cup. And on that score, he was successful; they claimed the prize with victory against New Zealand at Lord's, London in July 2019.
The Guardian's Vic Marks has suggested Bayliss will be remembered as one of England's best ever coaches. "He manages to take the pressure off; he trusts his men and he supports them," wrote Marks ahead of the World Cup final. "He talks to them a bit, but not too much. It sounds simple but it isn't."
But how could he be among the best ever when the team was in disarray just two years earlier? Well, while Bayliss didn't subscribe to a crack-the-whip coaching mentality, he did successfully build rapport and demonstrate empathy with his players. This enabled them to hone their individual strengths, which ultimately benefited the entire team. Building rapport and demonstrating empathy are core abilities of the best coaches, whether they be working with a sports team or coaching in the workplace.
Coaching in the workplace
Workplace coaching tends to be a one-on-one arrangement. The coach offers regular feedback on how well one is doing in certain areas. Their input is not about castigation or flattery, but about identifying strengths and weaknesses. Coaches ask questions instead of dishing out demands. The idea is that the individual can reflect on their practices and formulate goals, all the while feeling like the captain of their own destiny.
Coaches don't judge or cause coachees to feel like their every move is being monitored and scrutinised. But coaches are no less invested in seeing people achieve their potential. Coaches practice the elusive skill of active listening, which means taking on board the information provided by the person being coached, then clarifying it with them and offering a summary.
Coaches also do a lot of looking and observing. This can make their appointment seem a little hands-off, but the best coaches are able to gauge what else is going on – to read between the lines and bring attention to issues that the coachee mightn't be consciously aware of. They're curious, but also helpfully dispassionate.
To return to the example of Stokes – Bayliss offered him and his team mates trust and freedom, which Stokes violated in a seriously egregious manner. But, while questions remain about whether his punishment was sufficient (he was charged, but acquitted, fined £30k and missed eight matches), Bayliss' decision to withhold judgement and not curb his players' freedoms ultimately paid off. Stokes was England's most valuable player through the World Cup and the subsequent Ashes, and went on to be named the 2019 BBC Sports Personality of the Year.
Coaches offer regular feedback, ask questions, don't judge, practice active listening, observe and remain curious. The idea is that those being coached will gain clarity, focus and work towards realistic and effective goals. But, to paraphrase Marks, while it might sound simple, it isn't.
Related blogs
Why not sign up to our newsletter?
Sign up to our monthly newsletter, full of tips, tricks and news to help you to be happier and more productive at work.
Sign up here
Learn more coaching skills in our Live Online Learning workshop
Happy's one-day Effective Coaching Skills for Leaders programme will show you how to place your people at the heart of what you do by developing your coaching skills. The course takes place across a full-day made up of several 2 hour interactive online sessions with independent work in between. The next available course date is 15th June. Find out more
Our workshops are also available for private groups — contact us for availability and pricing.
Why choose Happy?
Award-winning learner-focused approach
Small class sizes to give personal one-to-one support
Two years of free support after your course
Private group options available
No quibble money-back guarantee on all courses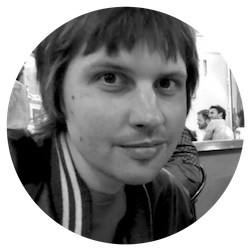 Billy Burgess
Billy has been writing blogs for Happy since 2017, covering mindfulness, stress management, confidence building and emotional intelligence as well as offering handy tips for Office 365 users. As an arts, culture and lifestyle writer, his work is regularly published in Music Feeds, VICE, RedBull.com, Beat magazine and Mixdown.
More by Billy