New Workshop: Lego Serious Play has Arrived at Happy
In: Blog
Date: Jul 10, 2023
By: Claire Lickman
At Happy, we are always looking for new ways to create more impact and value for our amazing clients.
We are therefore really excited to now offer Lego Serious Play as part of our facilitated experiences.
If you are:
Aiming to create a high performing team

Introducing major change

Developing your strategic direction

Heading towards a more empowered and agile organisation

Wanting to generate more diverse thinking

Needing to energise your meetings, training or other group based activities
Then LSP could help you move towards your goal.
Read more in this blog by Jo Holliday.
Hi, we are Happy
We are leading a movement to create happy, empowered and productive workplaces.
How can we help you and your people to find joy in at least 80% of your work?
More about Happy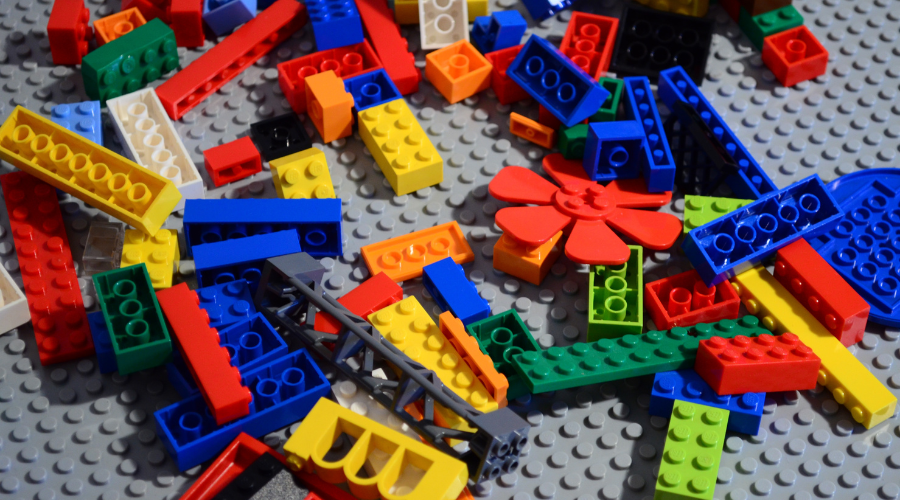 Is it just having fun with bricks?
In short, no!
Lego Serious Play (LSP) is a facilitated thinking, communication, and problem-solving technique for use with organisations, teams and individuals. It draws on extensive research from the fields of business, organisational development, psychology, and learning.
How does it work?
It's called 'hand knowledge'.
Our hands are connected to between 70 to 80 percent of our brain cells. Our brains are limited in how much information they can consciously handle at one time, the so-called working memory. But with the help of all the neural connections in our hands we 'know' a lot more at any given moment than we think we know.
LSP taps into the human ability to imagine, to describe and to make sense of a situation at hand, to initiate change and improvement, and even to create something radically new. When our hands are used in learning, a complicated process takes place that generates a powerful emotional charge. As a result, not only do thoughts and ideas that are built with our hands tend to be expressed in greater detail, but they are also more easily understood and remembered.
Could LSP be right for you?
First you have to ask yourself:
Is the challenge complex?
Is the organisation/team ready for an approach that will allow for several different, but equally valid, answers emerge, before reaching one shared answer?
In addition, for it to be successful, leaders need to sign up to six fundamental beliefs about leadership and organisations:
Leaders don't have all the answers
Organisational success is dependent on hearing all voices in the room
People naturally want to contribute, be part of something bigger and take ownership
Allowing each member to contribute and speak out results in a more sustainable business
All too often, teams work sub optimally leaving knowledge untapped in team members
We live in a world which can best be described as complex and adaptive
In summary, a good Lego Serious Play context takes a complex problem and a courageous manager.
Experience it for yourself at our half day introductory workshop.
Don't just take our word for it. We are running a LSP introductory workshop on the 10th August at Happy. At this half-day event you will have an opportunity to experience LSP for yourself and identify how this amazingly powerful approach could help you untap the energy, creativity and potential in your organisation.  
Related Blogs
Why not sign up to our newsletter?
Sign up to our monthly newsletter, full of tips, tricks and news to help you to be happier and more productive at work.
Sign up here
Learn more Personal Development skills in our Workshops
We have developed a range of workshops focused on specific skills that will make your work life happier and more productive. We have both online and classroom options available — both options are fully interactive with discussion and learning from each others' experiences.
Assertiveness is a one-day course that looks at how to become more assertive and get your voice heard. We also run a two-hour workshop. Learn more
Alternatively, you might prefer Assertiveness For Women, a parallel programme for learners who'd feel more comfortable learning in an all-female environment. Learn more
Dealing with Difficult People is a one-day workshop that looks at ways of assessing problems, trying to understand why another person is being 'difficult' and how to resolve such situations. Learn more
Why learn online with Happy?
Interactive and engaging - just like our classroom sessions
Bitesize or full-day sessions - fit around your schedule
Learn from home - all you need is a quiet place to call from and an internet connection
No quibble money-back guarantee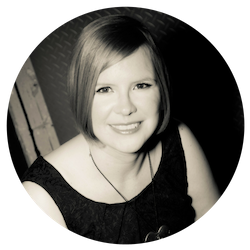 Claire Lickman
Claire is Head of Marketing at Happy. She has worked at Happy since 2016, and is responsible for Happy's marketing strategy, website, social media and more. Claire first heard about Happy in 2012 when she attended a mix of IT and personal development courses. These courses were life-changing and she has been a fan of Happy ever since. She has a personal blog at lecari.co.uk.
More by Claire