How to Make Sure Your Next Project is a Success
In: Blog
Date: Mar 02, 2023
By: Claire Lickman
It can feel as though these days everything is a project and everyone is a project manager. That represents a significant shift in organisational thinking from only a few years ago.
And everyone seems to have heard horror stories about bad experiences with projects (and project managers).
But what makes something a project, rather than just a complex piece of work?
And what can we do to give ourselves a better chance of success?
Hi, we are Happy
We are leading a movement to create happy, empowered and productive workplaces.
How can we help you and your people to find joy in at least 80% of your work?
More about Happy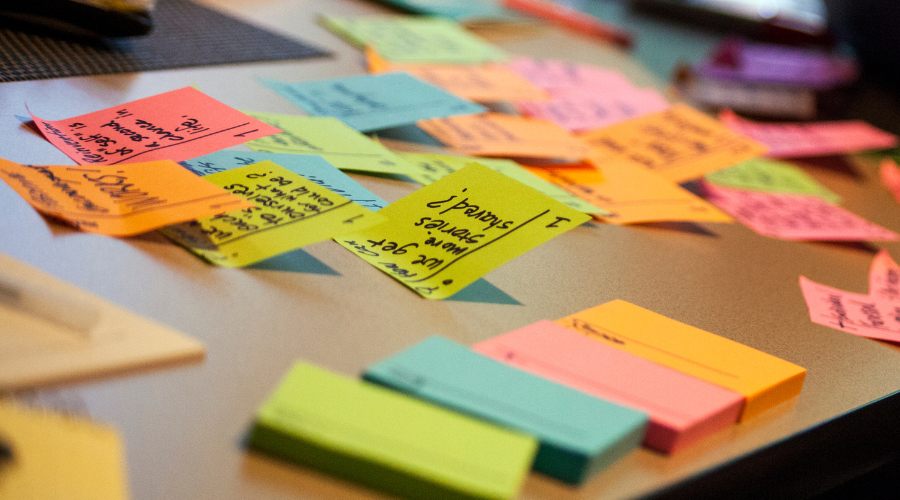 What is a project?
Coming up with a clear definition of a project is a good place to start for any organisation wanting to improve its chances of success. At Happy, our project management course delivery team have agreed that a project is:
a temporary piece of work created to deliver a unique and pre-defined outcome, using pre-agreed resources.
If we change the order, we can begin to see that we need to know what we are going to deliver, in order to establish when the work can be done so that we can determine how long it will take.
This highlights quickly that good project planning cannot start with a deadline – but often the 'when by' is the first thing we are told.
Giving ourselves a better chance of success
Organisations create projects for many reasons – we explore this in more detail on our courses. But what we know is they will be allocated to someone together with the responsibility to make them happen.
At Happy we encourage our delegates, as soon as they are given a project, to start by asking four questions:
What? Can you explain what you think the project needs to deliver?
Why? Why should our organisation be doing this project?
Why now? Is this the right time? Is the deadline genuine?
Why me? Am I the best person to do this?
A good project manager needs to know:
that the project will add value to the organisation,
that they will be supported by others in order to get the work done;
that they have been chosen because they have the right expertise.
Once we have that information, it makes sense to write it down and store it somewhere that others can see it. In this way the organisation begins to build a picture of all the projects they are working on.
Havening stored the document, we can turn our attention to those people who will determine our success (or failure) – the stakeholders. To make sure that the outcome is clearly defined, we need to know what will make the project successful in their eyes. That will mean a lot of conversations, which will take time.
Creating a project plan
With a clearer idea of the outcome of our project, we need to sit down with the person who allocated it to us to make sure they understand and approve of any changes we might want to make.
Now we can start planning.
Planning really means:
Identifying what needs to be done
Working out who will do it (and it might just be us)
Agreeing how long it will take (and putting the work in diaries)
Planning when we will need equipment or budget
Confirming how we will communicate with others
Thinking about what might go wrong.
In our Introduction to Project Management and Project Management Essentials workshops, we create a toolkit that will allow delegates to decide how much detail they need and how best to record it. Not every project needs a 100-page initiation document!
With resources primed and work scheduled in diaries (or a more sophisticated piece of software for larger projects) we already stand a greater chance of success – and close the book on the project management horror stories!
Why not sign up to our newsletter?
Sign up to our monthly newsletter, full of tips, tricks and news to help you to be happier and more productive at work.
Sign up here
Did you know...
...project management requires a disciplined approach to defining, planning, strategising, communicating, and controlling projects?
Our range of project management workshops will guide you through this approach and our Asana and Microsoft Project courses will show you how to structure, schedule and monitor projects efficiently and effectively.
Not sure which Project Management course is for you?
Still need help? Get in touch and our friendly team will be able to advise you further, or arrange a call with one of our experienced facilitators.
Why choose Happy?
Learn the skills you need to succeed
Fun and interactive workshops, whether online or face-to-face
Learn in a confidential environment with our experienced facilitators
Small class sizes to give personal one-to-one support
Private group options available
No quibble money-back guarantee on all courses