Happy Workplaces are More Successful
In: Blog
Date: Jan 31, 2021
By: Henry Stewart
For the Korean edition of the Happy Manifesto, published in September, I've updated the section on the evidence that happy workplaces simply perform better.
The research has been done and the evidence is in: there is a clear link, shown in many studies, confirming that companies with great workplaces are more successful commercially.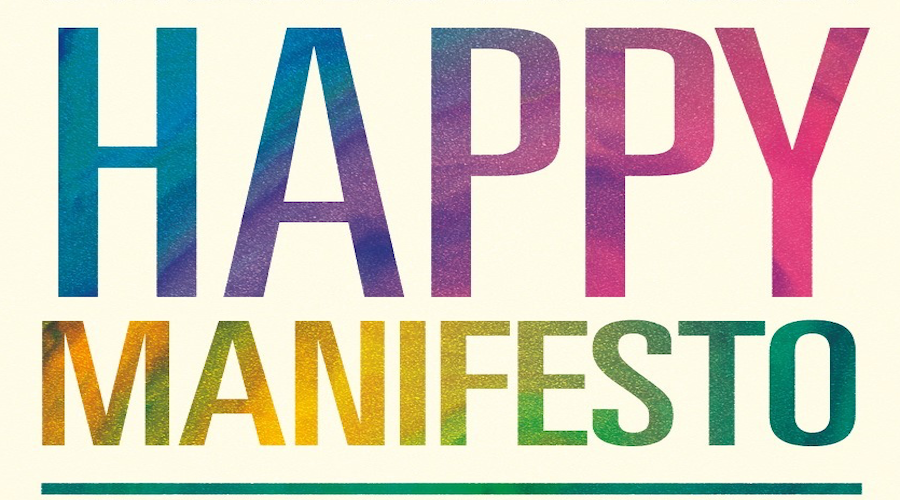 Great workplaces perform better on the stock market
Alex Edmans, then at Wharton Business School at the University of Pennsylvania, analyzed the result of investing in the companies listed in the Great Place to Work listings over the last 25 years. His detailed econometric study found a difference, compared to the stock market, of 3.5% a year. An investment which would have returned $100,000 in a tracker fund would have achieved $236,000 from investing in companies that focus on creating great workplaces. [1]
Given the evidence, you might wonder why investment funds tend not to focus on how good a workplace is. Well, there is at least one that does: Jerome Dobson explains how he decided to create "a fund that only invested in organizations where employees were really happy", on the advice of the creator of the Best Companies to Work For list (the list used by Edmans for his analysis).[2]
Set up in 2005 with just $600,000, the Fund now manages $2 billion and has been rated in the top 1% of US investment funds for its ten year return. Its stated focus is clear: "The Parnassus Workplace Fund invests in companies with outstanding workplaces. The philosophy behind this fund is that companies whose employees love going to work will do better than companies with poor workplaces."
Of course it could be the case that a strongly performing company leads to strong engagement, rather than vice versa. Marcus Buckingham, previously of Gallup and now behind the 'StrengthsFinder' approach, 'concludes from various longitudinal studies that it is engagement that leads to performance, and this is a four times stronger relationship than performance leading to engagement'[3].
Happy hospitals save lives
This is also true outside the commercial sector. The Kings Fund in London compared the levels of staff engagement in British hospital to a variety of factors. Few people are surprised to learn that patients were happy if staff were happy.
However it is also the case that less patients died when staff were happy and engaged. For every 96 people that died in hospitals were staff engagement was strongest, 103 died where staff engagement was weakest. That is equivalent to 5,000 deaths a year in the UK alone. Or 5,000 lives being saved from engaged workplace cultures. [4]
Gallup's research has identified 12 core elements of employee engagement that they believe predict performance. These range from knowing what is expected of you to having the opportunity to do what you do best every day, from having a supervisor who seems to care about you to staff feeling their opinions count.
Clear benefits from happy and engaged staff
A wide range of surveys have identified clear benefits from happy and engaged staff:
Every 2% increase in how happy employees are leads to revenue growth of 1%, explains Daniel Goleman in his book Primal Leadership.[5]
A three year study of 41 global companies by Willis Tower Watson found "operating margins improved nearly 4% on average in organizations with high employee engagement levels and declined about 2% in those with low engagement levels." They concluded that there is a "clear relationship between high levels of employee engagement and improved financial and operational results."[6]
In 2017 Gallup found that great workplaces have earnings per share growth that is 4.3 times greater than competitors: They studied the performance of its Great Workplace award winners and found 115% growth in EPS, compared to 27% for competitors.[7]
These are only some of the many pieces of research that could be quoted. Again and again it has been shown that companies who engage their staff are more successful – whether measured in customer satisfaction, innovation, productivity or solid profitability and growth in share value.
References:
[1] Does the stock market fully value intangibles? Employee satisfaction and equity prices, Alex Edmans, Journal of Financial Economics, 2011 http://faculty.london.edu/aedmans/Rowe.pdf
[2] The proof is in the profits: America's happiest companies make more money: https://bit.ly/FastCoHappy
[3] Engage for Success, Macleod Report, 2009
[4] Staff Engagement Toolkit 2013, https://www.nhsemployers.org/~/media/Employers/Documents/SiteCollectionDocuments/staff-engagement-toolkit.pdf
[5] Primal Leadership, Daniel Goleman, HBR Press, 2013
[6] "The Power of Three: Taking Engagement to New Heights", Willis Tower Watson, June 2016
[7] "State of the American Workplace Report" Gallup, 2017
Keep informed about happy workplaces
Sign up to Henry's monthly Happy Manifesto newsletter, full of tips and inspiration to help you to create a happy, engaged workplace.
Sign up here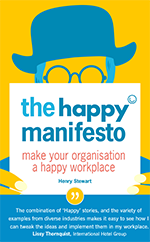 Learn the 10 core principles to create a happy and productive workplace in Henry Stewart's book, The Happy Manifesto.
Want to learn more about creating happy workplaces?
Feel free to send an email to Happy's Founder and CEO, Henry Stewart, at henry@happy.co.uk or call +44 20 7375 7300 to talk to a member of our customer service team who can put you in touch with one of our specialists in this area.
The Happy Workplace Leadership Programme is designed to give anyone with line management responsibility the tools to create high performing, self-managing teams. 
You can learn either through 4 x 1 day sessions, held monthly, or through a blended learning programme with 12 x 2 hour sessions, held fortnightly. The programme is being delivered online through interactive workshops via Zoom.
Why learn online with Happy?
Interactive and engaging - just like our classroom sessions
Bitesize or full-day sessions - fit around your schedule
Learn from home - all you need is a quiet place to call from and an internet connection
IT Helpline - 2 years of free support after your course
No quibble money-back guarantee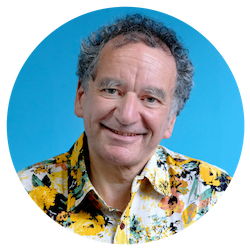 Henry Stewart, Founder and Chief Happiness Officer
Henry is founder and Chief Happiness Officer of Happy Ltd, originally set up as Happy Computers in 1987. Inspired by Ricardo Semler's book Maverick, he has built a company which has won multiple awards for some of the best customer service in the country and being one of the UK's best places to work.
Henry was listed in the Guru Radar of the Thinkers 50 list of the most influential management thinkers in the world. "He is one of the thinkers who we believe will shape the future of business," explained list compiler Stuart Crainer.
His first book, Relax, was published in 2009. His second book, the Happy Manifesto, was published in 2013 and was short-listed for Business Book of the Year.
You can find Henry on LinkedIn and follow @happyhenry on Twitter.
More by Henry