Happy's 4 Day Week: You Should Try it Too! (18 Month Update)
In: Blog
Date: Oct 30, 2023
By: Henry Stewart
In June 2022 Happy launched our Four-Day Week initiative. We joined over 60 other companies worldwide in the trial, hoping to improve productivity as well as overall wellbeing.
A year and a half has passed since then. In this blog, Happy's Founder and Chief Happiness Officer - Henry Stewart looks at how this scheme has impacted us at Happy.
Hi, we are Happy
We are leading a movement to create happy, empowered and productive workplaces.
How can we help you and your people to find joy in at least 80% of your work?
More about Happy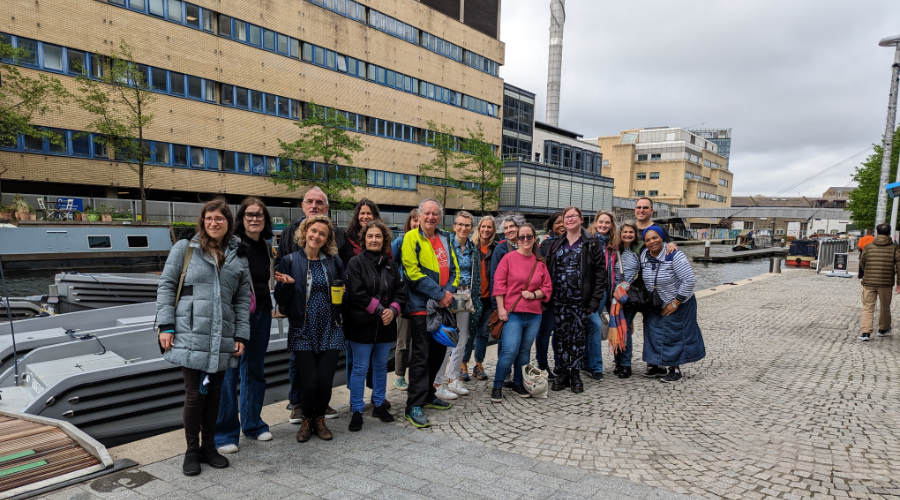 We are now almost 18 months into Happy's 4 day week.
Here are some of the views from a recent survey of our people:
"The best bit is having a day to do things for me, like activities, life admin and just chill time. I have never felt so consistently fresh and full of energy starting the week."
"The freedom it gives me both in terms of structuring my day/working times, but also getting chores/errands done without impacting the ability to switch off and enjoy the weekend."
"I have more time with my grandchildren."
"The fact that I do make a conscious effort to stick to my hours and it works. This is a big achievement for me!"
"I have a day off in the middle of the week and it really helps me decompress. Working days can be intense and having a break in the middle of the week means I can step away from it and come back to work, calmer and more compassionate."
Let's be clear, this is not about a reduction in salary.
The idea is 100-80-100: You get 100% of the salary for 80% of the time, as long as you are 100% as productive.
Everybody at Happy reported that they were getting as much done in four days as they used to in five.
You might say they would say that.
So what are our KPIs? Firstly, that customer satisfaction is the same as it was before. And secondly that we get as much done as before.
Our customer satisfaction, based on how likely you are to recommend this course to a colleague, has gone up.
We have had a 42% increase in sales last year and 10% this year, with no increase in staff.
Part of the 42% was due to the drop in sales during the pandemic but we grew by 15% above our 2019 figure.
It is a win/win: better wellbeing for our people and as much, if not more, productivity.
When we first tried it, for one month in August 2019, it wasn't entirely a success. While the majority did say they got as much done in four days as in five, there were some people who didn't feel that way.
This time we did a lot of preparation. We involved everybody and, right at the beginning, we conducted a survey of whether people wanted a four-day working week. The result was 16-1 – and no, I don't know who the one who was against it was.
After that, we did a lot of preparation and set up an Action Group around it. We made sure all the teams were ready for it.
We don't all take the same day off, as that wouldn't work with our training centre and with our clients. Instead, each team (not the manager) decides who will work when. Some take Monday off, some take Friday, some take Wednesday.
The one thing we ensure is that everybody is available on Tuesdays.
We also invited everyone to attend my Five Day Productivity Blitz, which is about how to get Deep Work done. (Watch this 7 minute video from Cal Newport to learn about Deep Work.)
You can't get Deep Work done if you are continually checking your email, Teams or Slack. You need, instead, to focus on one task and get that done.
The Productivity Blitz includes how to solve your email overload and how to reduce your time in meetings. The question I ask of people in the Productivity Blitz is "are all your meetings a good use of your time?". Virtually nobody agrees with that question.
Time in meetings was a big thing at Happy. People now have less meetings and reduce their meetings from one hour to half an hour.
The four-day week has not just worked at Happy. Almost all of the 61 companies in the four-day week pilot have decided to continue. They achieved the 100-80-100 and were 100% as productive as before (and some were more so).
When I did a survey on LinkedIn, fully 97% of people said they loved the idea of a four-day week.
Are you up for it?
Related blogs and courses:
Keep informed about happy workplaces
Sign up to Henry's monthly Happy Manifesto newsletter, full of tips and inspiration to help you to create a happy, engaged workplace.
Sign up here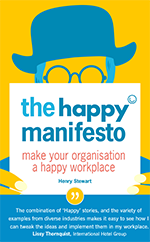 Learn the 10 core principles to create a happy and productive workplace in Henry Stewart's book, The Happy Manifesto.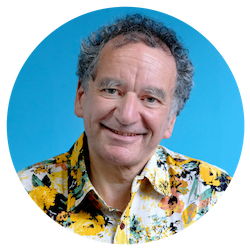 Henry Stewart, Founder and Chief Happiness Officer
Henry is founder and Chief Happiness Officer of Happy Ltd, originally set up as Happy Computers in 1987. Inspired by Ricardo Semler's book Maverick, he has built a company which has won multiple awards for some of the best customer service in the country and being one of the UK's best places to work.
Henry was listed in the Guru Radar of the Thinkers 50 list of the most influential management thinkers in the world. "He is one of the thinkers who we believe will shape the future of business," explained list compiler Stuart Crainer.
His first book, Relax, was published in 2009. His second book, the Happy Manifesto, was published in 2013 and was short-listed for Business Book of the Year.
You can find Henry on LinkedIn and follow @happyhenry on Twitter.
More by Henry
Next Conference: 2024 Happy Workplaces Conference
Our Happy Workplaces Conference is our biggest event of the year, and we'd love for you to join us next year. Save the date for Wednesday 15th May 2024!
This will be a hybrid event — we will host up to 50 people in the venue at Happy's HQ in Aldgate, London, and up to 200 people online via Zoom. The speakers will be a mix of online and in person. However you choose to join us for 2024, there will be interaction, discussion, space for reflection and opportunities to network with others.
All tickets are currently half-price until January 2024.