Happy in Financial Times
In: Blog
Date: Dec 03, 2014
By: Henry Stewart
Hi, we are Happy
We are leading a movement to create happy, empowered and productive workplaces.
How can we help you and your people to find joy in at least 80% of your work?
More about Happy
Tips on staff productivity from a happiness evangelist
Emma De Vita
Although there is a proven link between happiness and productivity, boosting staff levels of joy is not top of most managers' to-do lists. There are some, however, who take employee happiness very seriously indeed. Henry Stewart, founder and chief executive of UK training company Happy, is one such boss.
Employee happiness is not about hula-hooping around the office, he says. "It is about finding out people's strengths, getting them to do the work they are good at, then trusting them to get on with it."
In theory, this makes sense, but in practice it can involve ideas that would make many bosses blanch. But Mr Stewart walks the talk, and says he has "begged, borrowed and stolen" practical measures from other companies, including WL Gore, the maker of Gore-Tex fabric.
At Happy, employees are "preapproved", which means that individuals have the freedom to get on with a task without asking their boss for a thumbs-up, albeit within strict parameters and under a clear performance measurement system.
Happy's employees are even allowed to choose their own manager. The company's two track technical and managerial promotion routes mean that – in theory at least – only those who are good at managing people get to be a manager, while techies have their own route to the top.
Continuous feedback is critical, particularly when it comes to finding the right role for someone. Happy's finance manager joined the business as a cleaner.
Mr Stewart admits most companies are not ready for such a radical culture change but the benefits in employee productivity, recruitment and retention – as well as customer satisfaction – seem worth it to him. Smiles all around?
This article was written by Emma De Vita, originally for the Financial Times on 23rd November 2014. 
Why not sign up to our newsletter?
Sign up to our monthly newsletter, full of tips, tricks and news to help you to be happier and more productive at work.
Sign up here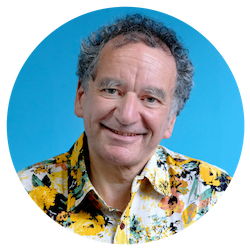 Henry Stewart, Founder and Chief Happiness Officer
Henry is founder and Chief Happiness Officer of Happy Ltd, originally set up as Happy Computers in 1987. Inspired by Ricardo Semler's book Maverick, he has built a company which has won multiple awards for some of the best customer service in the country and being one of the UK's best places to work.
Henry was listed in the Guru Radar of the Thinkers 50 list of the most influential management thinkers in the world. "He is one of the thinkers who we believe will shape the future of business," explained list compiler Stuart Crainer.
His first book, Relax, was published in 2009. His second book, the Happy Manifesto, was published in 2013 and was short-listed for Business Book of the Year.
You can find Henry on LinkedIn and follow @happyhenry on Twitter.
More by Henry