Alex Kjerulf, Chief Happiness Officer, Woohoo
In: Blog
Date: May 03, 2013
By: Claire Lickman
Alex is the founder of Woohooinc. and one of the world's leading experts on happiness at work. He is the author of 3 books including the international bestseller Happy Hour is 9 to 5 – How to Love Your Job, Love Your Life and Kick Butt at Work.
Hi, we are Happy
We are leading a movement to create happy, empowered and productive workplaces.
How can we help you and your people to find joy in at least 80% of your work?
More about Happy
Alex Kjerulf, Chief Happiness Officer, Woohoo
In his spare time Alex reads a lot. He also does Crossfit and watches tons of movies. And in case you're wondering, his last name (Kjerulf) is pronounced a little like care-oolf.
The vision of Woohoo is: A world where happiness at work is the rule and not the exception.
The video above is Henry Stewart and Alex opening the Creating Happy Workplaces conference at Google.
And here's Alex, being interviewed after his presentation:
Alex Kjerulf, Chief Happiness Officer, Woohoo 2
Keep informed about happy workplaces
Sign up to Henry's monthly Happy Manifesto newsletter, full of tips and inspiration to help you to create a happy, engaged workplace.
Sign up here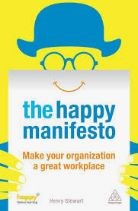 Learn the 10 core principles to create a happy and engaged workplace in Henry Stewart's book, the Happy Manifesto.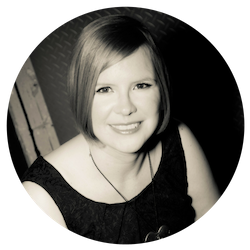 Claire Lickman
Claire is Head of Marketing at Happy. She has worked at Happy since 2016, and is responsible for Happy's marketing strategy, website, social media and more. Claire first heard about Happy in 2012 when she attended a mix of IT and personal development courses. These courses were life-changing and she has been a fan of Happy ever since. She has a personal blog at lecari.co.uk.
More by Claire
Next Conference: 2022 Happy Workplaces Conference
The Happy Workplaces Conference is our biggest event of the year, and we are very excited to announce that our 2022 event will be on 12th May! Once again we will be using Zoom to host the event, as it has been such a huge success online.
As always, HW22 will be hugely interactive with lots of discussion, laughter and opportunities to meet other people who are committed towards creating happy workplaces.
Save the date for 2022 and save 50% with our Early Bird discount!