4 Ways To Boost Your Emotional Intelligence
In: Blog
Date: Mar 14, 2019
By: Billy Burgess
In this blog, Billy details four ways to boost your emotional intelligence for a healthier social and professional life.
Hi, we are Happy
We are leading a movement to create happy, empowered and productive workplaces.
How can we help you and your people to find joy in at least 80% of your work?
More about Happy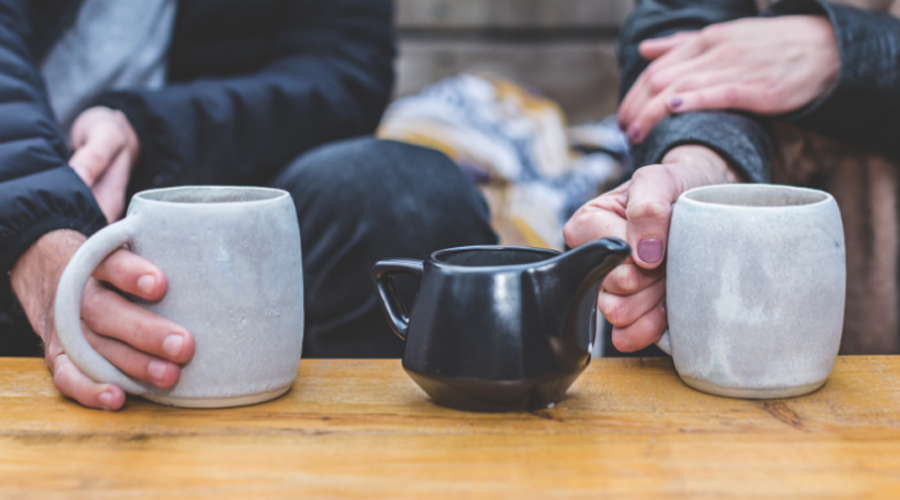 Emotional intelligence is an inborn human characteristic, but it needs nourishment and refining in order to aid us in our daily lives. Developing stronger EI gives us acute awareness of our inner feelings as well as a more accurate reading of our public personae.
Strengthening emotional intelligence also helps keep our sensitivity in check. This is particularly useful when it comes to receiving feedback. Responding to negative feedback in an argumentative manner will only do us a disservice. Emotional intelligence equips us to calmly accept and learn from critical feedback.
Emotional intelligence not only allows us to exert steadier control over our emotions, but to also gain a better understanding of the emotions and needs of other people.
Here are some things to focus on when looking to strengthen emotional intelligence.
Develop emotional awareness
Emotional intelligence is intrinsically tied to self-awareness. Limited self-awareness can become a major drawback in our work lives as it means we're not in tune with other people's perceptions of us. It's worthwhile questioning your regular behaviour to contemplate things you might change and improve upon.
You can broaden emotional-awareness by keeping track of regular thought patterns and the sorts of emotions sparked by particular situations. Keep a written account of incidents that trigger strong emotions and the actions provoked. If you notice yourself routinely having a negative response to something, be prepared for its recurrence and try to moderate your reaction. Otherwise the stress is going to pile up and it'll taint your interactions with others.
Grow your empathy
If you notice yourself displaying indifference to the plights and concerns of others, make an effort to develop your empathy. Offer help where you can, even if it's just by giving them someone to speak to. Not only will you begin to understand more about the emotions of other people, you'll no doubt identify shared anxieties. Given regular attention, empathy will soon become habitual.
Practice active listening
Active listening helps reduce anxiety in difficult conversations. Here are its key components:
Offer your full attention. Nodding, smiling and keeping your posture open will create a sense of security and encourage greater candour in your conversation partner. Interruptions can make other people feel nervous, so wait your turn to speak. Talking over someone implies you're only interested in your own perspective. Keep body language positive and give the other person ample space to express themselves.
Thoughts about what's for lunch or an upcoming house inspection can wait until after you're done. Instead, repeat back the main points of what's been said to reinforce your understanding. Ask questions when you're unsure or need more details about something.
When it's your turn to speak, show compassion and be honest. Don't shower the other person in criticisms. Be relaxed and respectful, even if you have negative points to communicate.
Take control of how you feel
Life is unpredictable. This is something mature and ambitious adults must learn to live with. But accepting uncertainty doesn't mean surrendering control and blaming external factors for any misfortune.
We're always at risk of being thrown of course, but the way we respond is largely up to us. Assert personal power by improving your emotional understanding. Try naming emotions as you feel them. It'll allow you to develop firmer control of your feelings.
Self-awareness and self-belief give us the means to bounce back when things veer off course. We can make positive choices about the content of our feelings, instead of slipping into self-pity. Ultimately this means taking responsibility for our outcomes in life.
Related blogs
Why not sign up to our newsletter?
Sign up to our monthly newsletter, full of tips, tricks and news to help you to be happier and more productive at work.
Sign up here
Maintain Resilience and Wellbeing While Working at Home
We have a range of online training programmes to help you work at your best and maintain wellbeing while working from home.
Assertiveness focuses on the challenges of being assertive with colleagues online and communicating with those around you. The next Assertiveness session is running through Zoom on 25th May at 10:00-16:30. Book now
We also host a female-only Assertiveness workshop for learners who feel more comfortable learning in an all-female environment. Book now
Our five-day Mindfulness and Resilience Blitz is designed to enhance your mental wellbeing and enable you to stay resilient in times of challenge. It'll take up just 15 minutes each morning and afternoon for one week. Find out more
In our one-day Wellbeing and Resilience workshop, you will learn how to identify your strengths in managing stress as well as tools and strategies that will help to enhance your wellbeing and resilience. Find out more
Why learn online with Happy?
Interactive and engaging - just like our classroom sessions
Bitesize or full-day sessions - fit around your schedule
Learn from home - all you need is a quiet place to call from and an internet connection
No quibble money-back guarantee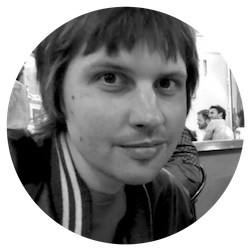 Billy Burgess
Billy has been writing blogs for Happy since 2017, covering mindfulness, stress management, confidence building and emotional intelligence as well as offering handy tips for Office 365 users. As an arts, culture and lifestyle writer, his work is regularly published in Music Feeds, VICE, RedBull.com, Beat magazine and Mixdown.
More by Billy