Level 5 Black, Asian and Minority Ethnic Leaders Development Programme
Happy has developed a Level 5 Leadership programme that supports the career and personal development of Black, Asian and Minority Ethnic managers who are wanting to take the next step in their learning and development. The programme aims to build a more diverse leadership pipeline by equipping current managers with the skills to navigate organisational culture with a clearer perspective on their own potential, building confidence, feeling empowered and expanding their professional strengths.
After completing the programme, you will understand the strengths that diversity brings and how to support others to work at their best.
A 20-month programme to support current managers and aspiring middle managers who can meet the apprenticeship requirements to become modern empowering leaders
This programme will give you the opportunity to grow and develop with a personal 1-1 coaching plan. Throughout the course you will have the opportunity to support, manage, and develop team members. You will also be managing projects, delivering operational plans, resolving problems, and building relationships internally and externally. You will receive support with your new skills with expert guidance from your facilitator. This programme will give you the mechanisms and tools to deal with the challenges of an ever-changing workplace.
This programme is based on ideas of trust and freedom, of creating empowerment and innovation — and seeing the role of the manager to coach your people to be their best. These ideas were originally outlined as 10 core principles in Henry Stewart's book, The Happy Manifesto.
This is an apprenticeship programme with a difference
The apprenticeship is the Operations or Departmental Manager L5, which we have developed to support Black, Asian and Minority Ethnic managers. It incorporates our innovative Departmental Manager Diploma, accredited by the Institute of Leadership & Management.
Every programme is designed to ensure complete individual involvement and participation, it will stimulate your thinking and challenge you. The key focus is on practical skills and real outcomes throughout. The content will involve an innovative and engaging blend of activities so that you can directly apply it to your current performance and your future success.
The apprenticeship is a 20-month programme, with 18 months of training, coaching, and support followed by the End Point Assessment (EPA). The EPA is undertaken by an Independent End Point Assessor (IEPA) who will award the final grade.
Our Departmental Manager Diploma programme is accredited by the Institute of Leadership and Management. This confirms our programme has been independently verified and meets the evidence-based standards of their 5 Dimensions of Leadership: Authenticity, Vision, Achievement, Ownership and Collaboration.
As well as highlighting our commitment to professionalising the role of the manager/leader and investing in enhance leadership capability, we're proud to join a community committed to professionalising the roles of leaders and managers to enhance leadership capability.
The recognition you receive for completing the programme is yours throughout your career. This will give you an edge, enabling you to lead exceptional teams and deliver better outcomes for your customers, suppliers, and other stakeholders.
Benefits of this programme
A dedicated facilitator to support you throughout the programme
One full day of group workshops for 18 months
One-to-one coaching or review meeting per month with your facilitator
Peer support from other members of your group
Institute of Leadership & Management Studying Membership throughout the programme giving you access to a wealth of leadership, management, and coaching resources
On completion you will receive:
Operations or Departmental Manager L5 apprenticeship certificate
Departmental Manager Diploma Certificate of Achievement from the Institute of Leadership and Management
Automatic upgrade to full Membership to the Institute, including postnominal letters (MInstLM) and digital credentials
It is a requirement of all apprenticeships to include English and Maths qualifications. You will need to provide evidence of your English and Maths qualifications. If you are unable to do so you will need to do English and/or maths 'Functional Skills' as part of your apprenticeship programme.
The whole programme is available at little or no additional cost to your employer, funded through the government's Apprenticeship Levy or co-investment schemes.
Download the full outline as a PDF
For the 20 months of the programme, you will need to complete 20% of your working hours in 'off-the-job' training through the duration of the training programme. This 20% will include training, coaching, assignments, work activities, projects, research, and reflections.
How much does it cost?
The full cost of the apprenticeship is £7,000 per person. If your organisation pays the Apprenticeship Levy, then the cost can be met in full from the Levy payments.
If your organisation doesn't pay the Levy (ie. the payroll is less than £3 million), then the government will meet 95% of the cost of the programme. This means the cost to your organisation would be £350 per person.
In addition, there is a registration fee of £60 per person for membership of the Institute of Leadership and Management.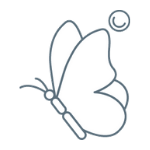 The level of support I have received from the facilitators and staff at Happy has been second to none. When I have needed feedback on assignments, I have received it quickly and it has always been tailored to my own working environment and my capabilities and opportunities.

I have loved learning at the Happy offices alongside other people and sharing our own experiences and knowledge and was worried when COVID-19 hit and it became a virtual program. The facilitators and staff at Happy have worked hard to ensure there has been little disruption to the delivery of sessions and actually there is much more opportunity for a bit more one to one time which has been great.

The apprenticeship is demanding on your time so all learners AND their employers need to be committed to their development otherwise it can quickly become overwhelming. Having said that, it is completely achievable with the right support, trainers and content and I believe Happy delivers this and more. Good luck!

Kelly McMaster, the Dog's Trust, on the Level 5 Development Programme for Experienced Managers