Level 4 Web Development Apprenticeship Programme
A cost effective way to develop your Web Development team. Our 18-month programme has industry-led training that is tailored to your organisation's needs.
Happy makes it hassle-free. We do the recruitment, training, and ongoing support to enable you to employ an Apprentice.
Industry-led with expert trainers
Everyone who creates, reviews, and delivers the training on this programme is a practising professional and an expert in their field. Our curriculum is constantly reviewed and adapted according to user feedback. The training framework responds to the changing needs of the industry, the business and the Apprentices involved.
The current curriculum includes:
Team processes
Using the toolchain
Testing, QA and security
Front and backend development
Specification and planning of a website
Developing and building a site from scratch
Creating a full project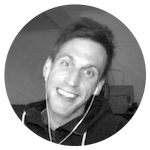 Happy made the process of taking on an Apprentice a joy. We were very impressed by the pre-Apprentice training they provided and the calibre of the candidates themselves. We would not hesitate to recommend them.

Benjamin Colchester, CNK Digital Solutions Ltd
How does it work?
There is little or no additional cost to your organisation as funding is provided through the Apprenticeship Levy or through the government's co-investment scheme.
Happy handles the whole process, from recruitment and interviews to all of the training and support.
We generally receive over 150 applications for our programmes, and we narrow these down to just 12, based on aptitude for self-learning and their enthusiasm for web development. These 12 candidates then attend a two-week coding 'bootcamp' to learn essential skills, including coding and the project life cycle. 
We then host a speed dating event so you can meet all 12 candidates in five-minute meetings, followed by a social event.
Following the event, we send you our report on each of the candidates, with links to the work they completed on the bootcamp. You can then arrange formal interviews with your shortlist and find the right apprentice for your team.
Apprentices then receive two days of group training a month, as well as online learning resources, 1-to-1 coaching, attend industry events and join our Slack channel for additional support from our network. Each apprentice also receives an individual learning plan. These learning plans are tailored to your organisation's technology and technical requirements.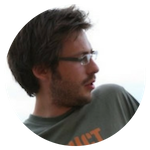 The Apprenticeship programme has provided us with an invaluable opportunity to bring some new energy and youth into our company and we feel extremely fortunate to have found Paul.

Aaron Hirtenstein, Agile Collective
A cost effective way to grow your development team
Free up your senior developer's time — Apprentices can start quickly on simple routine tasks such as updates, testing and support, freeing up your senior developers.
No age limit — Apprentices are usually thought of as young school and colleague leavers. Not anymore! There is no age barrier to doing an Apprenticeship.
Existing staff can enrol too — Any of your existing staff can have a change of career through an Apprenticeship. (Though they cannot have a degree in a related field and the Apprenticeship must lead to substantial new skills.)
Government-funded — Available at little or no additional cost to your organisation through the Apprenticeship Levy, or through the co-investment scheme for smaller organisations.
Receive a recognised qualification —  The final qualification is the Level 4 Software Development Apprenticeship qualification. Apprentices also receive an industry-recognised certification which is dependent on their specialism such as the Acquia Drupal Certification or the Microsoft 70-480 Certification.
How much does it cost?
With the Apprenticeship Levy — the training and End Point Assessment (EPA) cost is £16,500 per apprentice, paid from your Levy pot. You can register the apprentice on your Apprenticeship Service account or give us permission to do that for you.
With the co-investment scheme — for small to medium-size companies, training is 95% funded by the government, so cost to business is around £45.83 a month for 18 months.
Salary — the employer pays the apprentice's wages. A typical starting salary is £9-18k per annum (£5-10 per hour), dependent on experience and location.
All apprentices must spend 20% of their working hours in off-the-job learning (for a full-time employee on 37.5 hours a week, this would be 7.5 hours a week). At the start of the apprenticeship, we will advise you how this will be covered.