Level 4 Web Development Apprenticeship Programme
Happy has over 15 years of experience in delivering vocational qualifications and apprenticeships. Our aim has always been to increase diversity in the tech industry and we are very proud to say we recently won Silver at the LPI Apprenticeship Programme of the Year 2020 Awards for our achievements in this.
Hiring an apprentice is a low cost, low risk solution for any organisation to recruit and grow talent, and to develop a motivated, skilled and qualified workforce. Happy makes it hassle-free. We do the recruitment, training, and ongoing support to enable you to really benefit from employing an apprentice.
Industry-led with expert trainers
Our web development apprenticeship programme has industry-led training that is tailored to your organisation's needs.
The curriculum is created, reviewed, and delivered by industry professionals; many of them experts in their field. It is regularly reviewed and updated to reflect the changing needs of the industry. Our programme and class sizes are purposely kept small to enable us to deliver a bespoke tailored programme to meet each employer's and apprentice's needs.
97% of our employers say that the programme delivers training that reflects up to date practices in the industry.
98% of our employers rate us as Good or Excellent in making the process of employing an apprentice easy.
The current curriculum includes:
Front and back-end development
Team processes
Using the toolchain
Testing, QA and security
Specification and planning of a website
Developing and building a site from scratch
Creating a full project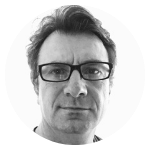 I've been really impressed with how Happy have organised the recruitment of apprentices for us. They provide some great support and training for the candidates. They ensure that the candidates are given every opportunity to develop themselves and that we are able to get an enthusiastic, capable candidate.

Andrew Smith, London Borough of Waltham Forest
What we offer
21-24 month bespoke apprenticeship programme
2 days per month group training
1-2-1 coaching for apprentice's skills development and to set skills targets to meet your business needs
Personal development sessions to enhance effectiveness, positivity, and motivation in your team
All learning materials
Assignments and projects for apprentices to develop skills
Online learning resources
Regular feedback to you on apprentice progress against skills targets
1-2-1 support to develop the apprentice's portfolio
Online support through our dedicated Slack channel
1-2-1 pastoral support
1-2-1 support for English and Maths if required
A cost effective way to grow your development team
Free up your senior developer's time — Apprentices can take over simple routine tasks such as updates, testing and support.
No age limit — Anyone can do an apprenticeship as long as doing the programme enables them to acquire new knowledge, skills and behaviours.
Existing staff can enrol too — Any of your existing staff can change career through an Apprenticeship (though they cannot have a degree in a related field).
Government-funded — Available at little or no additional cost to your organisation through the Apprenticeship Levy, or through the co-investment scheme for smaller organisations.
Receive a recognised qualification —  The final qualification is the Level 4 Software Development Apprenticeship qualification. Apprentices also receive an industry-recognised certification which is dependent on their specialism such as the Acquia Drupal Certification or the Microsoft Technology Associate (MTA) certification.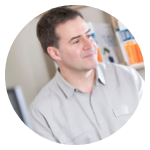 We have had challenges finding and recruiting talented and passionate web developers. There is a nationwide shortage of suitable applicants. After hearing how Happy's curriculum is so specifically targeted at our industry we were keen to explore the possibility of offering an apprenticeship. We were delighted by the high quality of applicants and by the apprentice we eventually took on. The apprentice quickly became a productive and valued member of the company. We had no hesitation in offering a full-time job at the end of the training. It's been a huge success and we are now considering finding our next apprentice.

Jim Semlyn, Managing Director, Castlegate IT
How much does it cost?
With the Apprenticeship Levy — the training and End Point Assessment (EPA) cost is between £16,500 - £18,000 per apprentice, paid from your Levy pot. You can register the apprentice on your Apprenticeship Service account or give us permission to do that for you.
With the co-investment scheme — for small to medium-size companies, training is 95% funded by the government, so the cost to employers is between £39.29 - £42.86 a month for 21 months or between £34.38 - £37.50 a month for 24 months.
Salary — the employer pays the apprentice's wages. A typical starting salary is £9-18k per annum (£5-10 per hour), dependent on experience and location.
You will be expected to complete at least 6 working hours per week in 'off-the-job' training through the duration of the training programme. These 6 hours per week will include training, coaching, assignments, work activities, projects, research, and reflections.